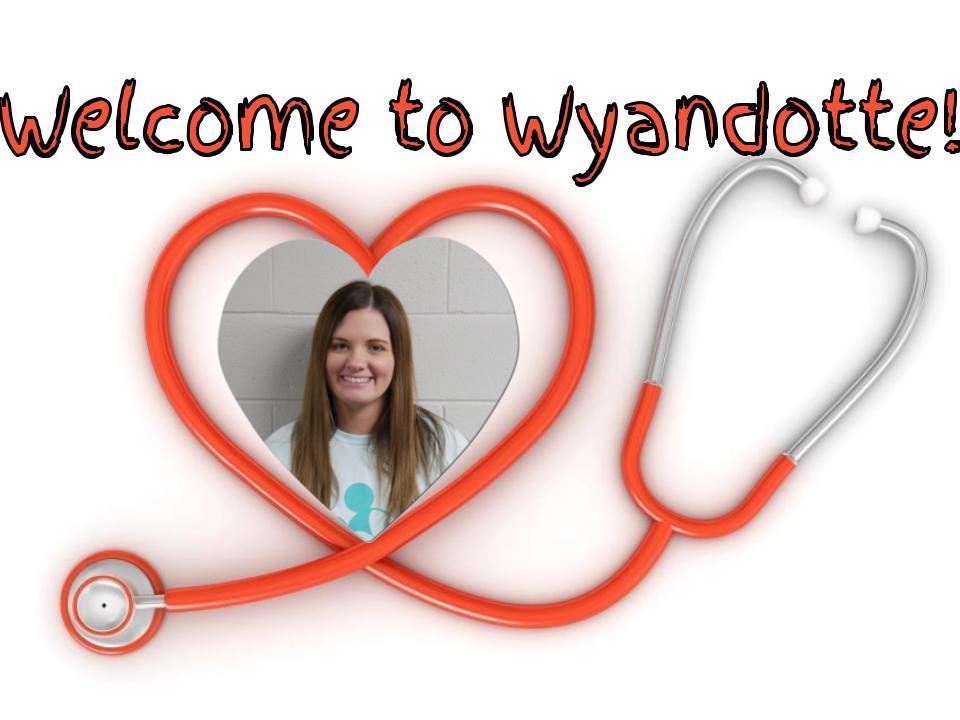 Wyandotte Acquires a School Nurse
Adrian Williams
Wednesday, January 22, 2020
We would like to introduce, Mrs. Amber Langley to Wyandotte students, teachers, parents, and community members. "We recently received a grant from cHc SEK School Health and will now be able to offer a school nurse on campus . We will be renovating our former ISS building and transforming it into an infirmary," Superintendent Troy Gray states. Until that is ready, she will be located in the elementary across from the office.
Amber is married and has two children, a 10 year old son and a 22 year old step daughter. She received her degree from Crowder College and has 3 years of experience under her belt. Mrs. Langley is very excited to get to know Wyandotte's students and their families. When interviewed Mrs. Langley stated, "I came to Wyandotte School so I could make a difference in all of these kids' lives. I want to be that person that they can always come to when they need something or even just want someone to listen. I am excited to get to know everyone and to help keep all the students healthy so they can be in school learning."
Please make sure to give her a warm Wyandotte welcome!
#BFND