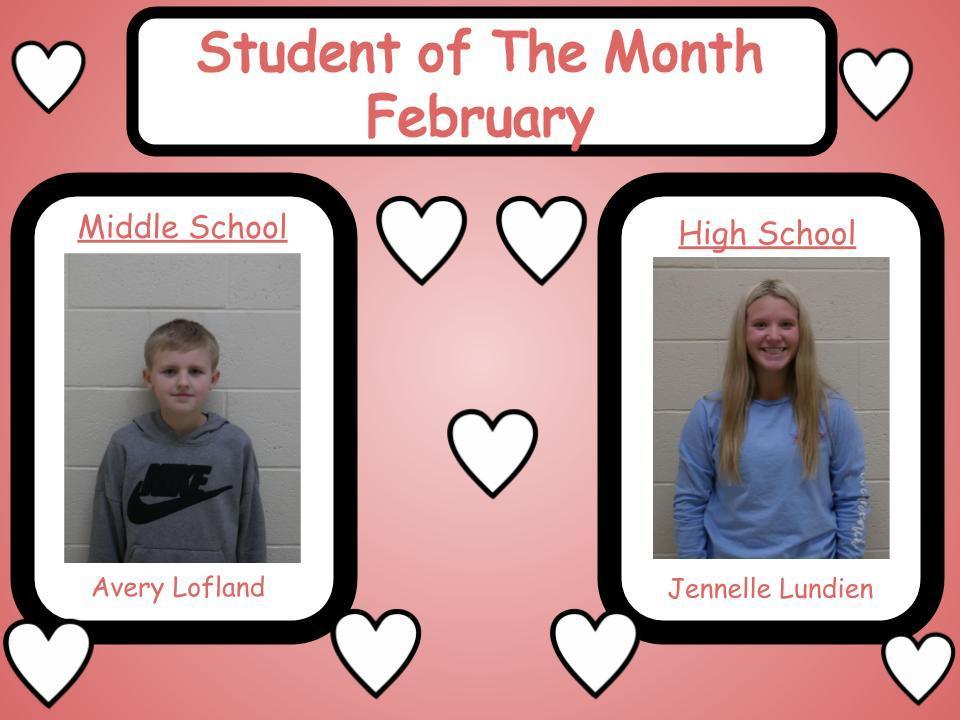 FEBRUARY: STUDENT OF THE MONTH
Gracie Turner
Thursday, February 13, 2020
We are pleased to announce our February Students of the Month! For middle school, Avery Lofland. For high school, Jennelle Lundien.
Congratulations and great work!
Middle School
Avery Lofland is in the 6th grade. He is the son of Eric and Jessica Lofland. He loves pizza, the color red, ELA, and Mr. Strait. He is actively involved in football, baseball and basketball.
High School
Jennelle Lundien is in the 11th grade. She is the daughter of Tennille and Stephen Lundien. She loves chicken strips, the color coral, History, and her favorite teacher is Coach Ed. She is actively involved in softball, power-lifting, track, cross country, NHS, Stuco, and FCCLA .