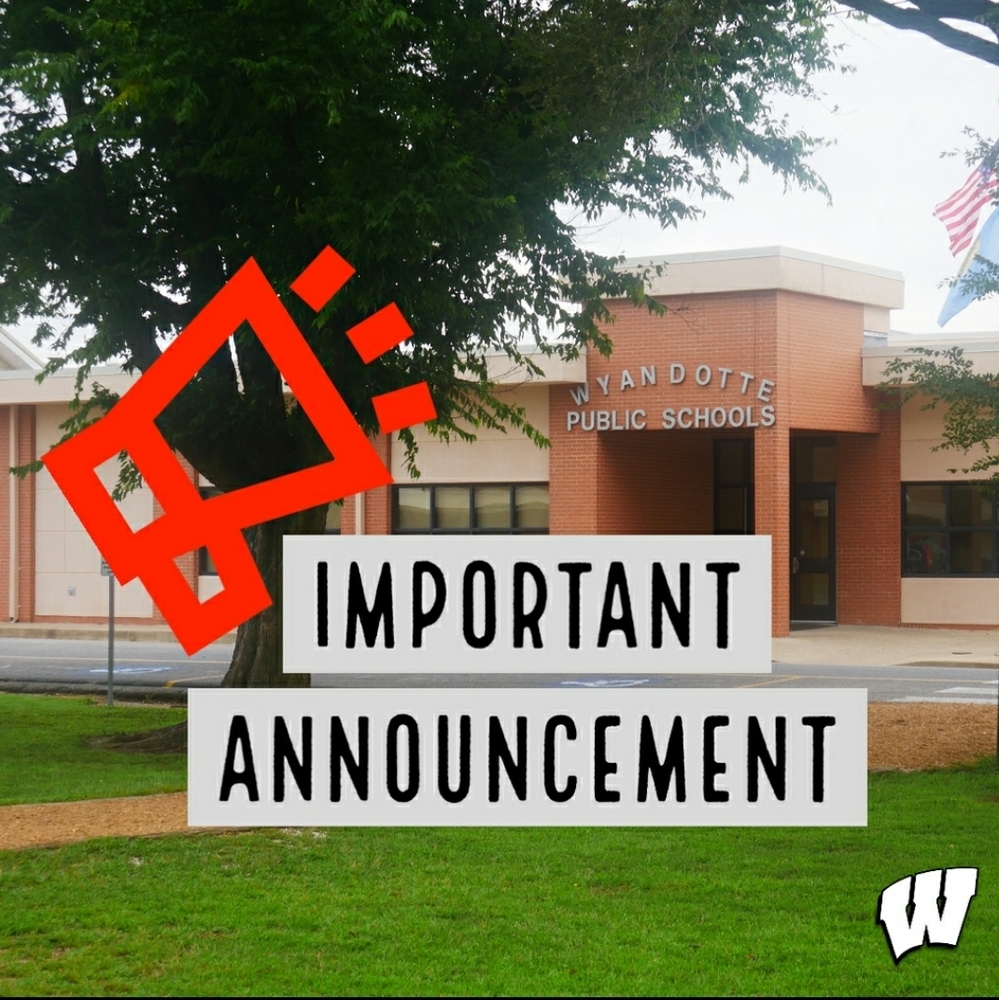 Class of 2020 Graduation Update
Samantha Young
Friday, May 15, 2020
On Thursday, May 14th the Wyandotte Board of Education discussed tentative graduation dates, they are as follows:
June 20th, 27th, and July 11th. It will be outside commencing at 5:00 pm at Brewster field. The 3 dates selected are in the event we have rain or guidelines that may change these dates due to COVID-19.
This event WILL be outside. If there is a likelihood of rain or inclement weather, we will be making the decision to use the next backup date as soon as possible that week so that arrangements and cancellations can be made by parents and patrons. More specific details about the format of the ceremony will be released as we get closer to those dates.
It is important to the staff and administration of Wyandotte Public Schools that we do our best to celebrate such a major milestone in these students lives as close to "normal" as we can safely do so. Plans to do just that and also offer a Facebook Live option for those who should by all means stay away are being put in place.
If you have any questions, please contact the school Monday-Thursday 9:00 am- 2:00 pm.
Thank you all for your patience and understanding during this time.
#BFND