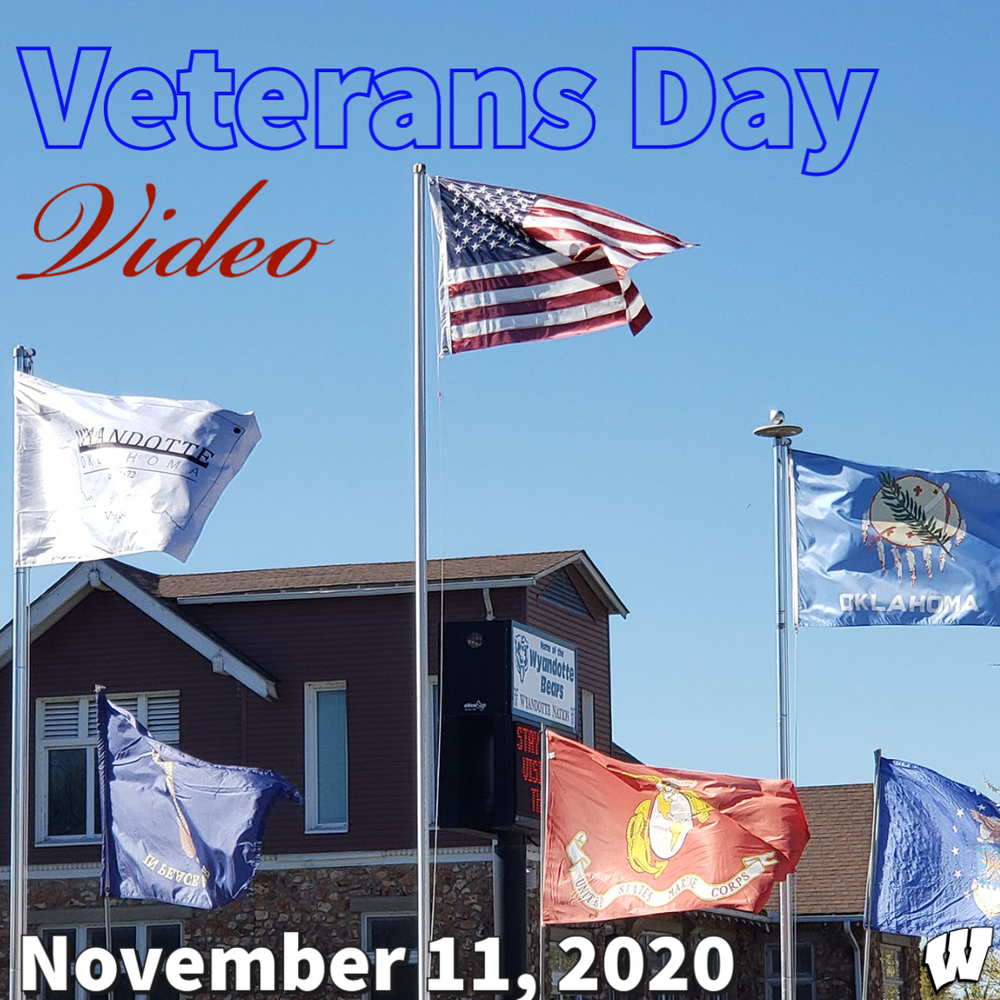 Veterans Day Ceremony Video
Wyandotte Web Design Class
Wednesday, November 11, 2020
To the Wyandotte community:
We have been diligently working to find a way to continue our Veteran's Day traditions by developing a safe way to celebrate the contributions of the men and women of the armed forces. We will be offering a video option in lieu of our normal on-site assembly. Please realize this is a difficult decision to make, because we genuinely enjoy the time spent honoring each veteran in a truly "Wyandotte" way. We are also cognizant of the fact that holding an on-site assembly could potentially put at-risk populations in harm's way due to the spread of COVID-19.
We hope you all enjoy the video!
Thank you to all those who have served and who are currently serving!
Artwork Credit: Mrs. Trinda Crow's art classes.