EDIT MAIN
LINKS: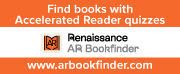 Quizzing allowed only during school 7:45 am to 3:15 pm.
Renaissance Place:
Parents can check AR, Star Reading, Star Early Literacy, Math Facts in a Flash and Accelerated Math information:
(MUST HAVE A LOGIN, CONTACT MRS. THOMASSON IF YOU DO NOT HAVE A CONFIDENTIAL LOGIN).
https://global-zone50.renaissance-go.com/welcomeportal/220309
HELPFUL WEBSITES:
http://www.merriam-webster.com/
http://www.oklibshare.org/ieclinks-tribal.htm
https://www.flashcardmachine.com


CITATION HELP
http://bcs.bedfordstmartins.com/resdoc5e/RES5e_ch08_s1-0011.html
https://owl.english.purdue.edu/
Elementary Reading Websites
Storyline Online - This great website has famous actors and actresses reading quality children's fiction.
Mighty Book – Animated stories for kids to listen to.
Time for Kids - Today's current events. There are real life articles on topics that interest children.
For students and parents
Khan Academy
Great site for homework help.
Fact Monster: Homework Center
This kid-friendly site from Information Please, a Pearson Education company, sorts information by subjects, homework skills, reference sources and tools. Find information on how to write a research paper and how to cite sources. Browse the almanac and find an interactive periodic table or click on the atlas to find country, state and city profiles.
A list of homework help, reference resources, and search engines for kids. You can do a search or click through the topics to find information about subjects, such as insects or the history of toys.
This site is a free homework information portal that provides access to K-12 homework-related sites. It's organized by topic and grade level for ease of use