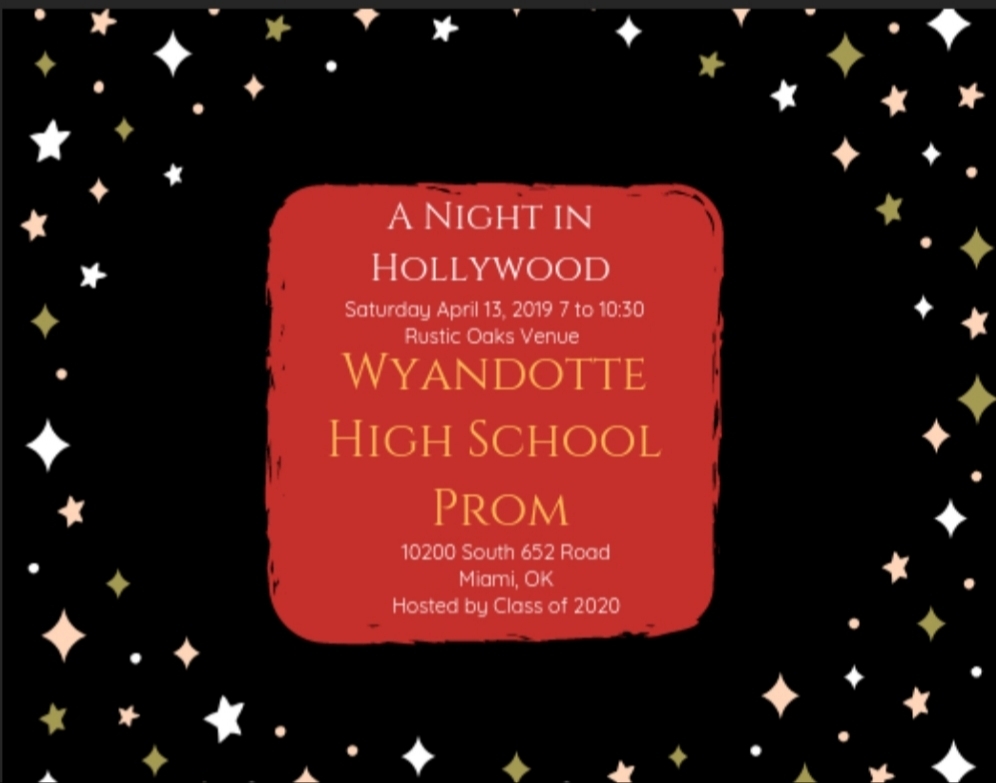 Prom 2019 Information
Samantha Young
Monday, April 08, 2019
ATTENTION JUNIORS AND SENIORS:
For those attending Prom on Saturday, April 13th. Walk in will begin at 7:00 pm until 7:30 pm at Rustic Oaks. Please let your parents & family know that this will be the opportunity to take pictures.
All seniors must pick up a ticket from Mrs. Kingfisher and all ticket purchases must be made by Wednesday, April 10th. Tickets are $30.
Thank you and enjoy Wyandotte Prom of 2019!