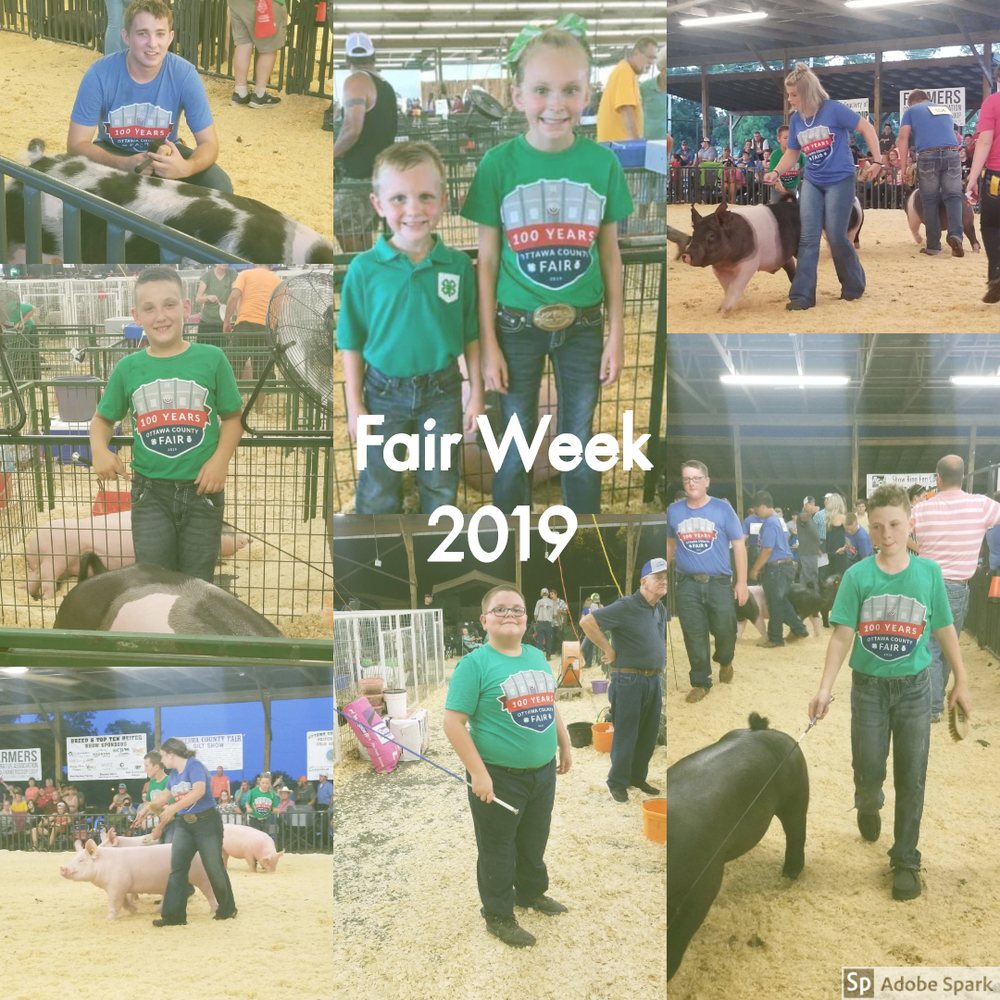 Fair Week: Swine Show
Samantha Young
Wednesday, August 21, 2019
Ottawa County Fair is celebrating 100 years! The fair is held at the Miami Fairgrounds and runs August 16th-24th, 2019. Many students were represented last night, August 20th, in the Swine Show.
Participants include: Presley Brecheisen, Randon Brecheisen, Jacob Burney, Jaret Burney, Jalin Enyart, Jace Fent, Taylor Fent, Cooper Fritchey, Landon Kerr, Avery Lofland, Brady Lofland, Cade Lofland, Molly McBrien, Kacie Rupert, Kinsley Rupert, Karsyn Siegrist, J.D. Stockton, and Sara Stovall.
Wyandotte had a good night! The results are as follows:
Taylor Fent- Grand Champion (overall)
Jace Fent- Champion Yorkshire
Jacob Burney- Champion Spot
Cade Lofland- Champion Hampshire
Brady Lofland- Champion Duroc

Congratulations to all participants! Your hard work and dedication paid off!