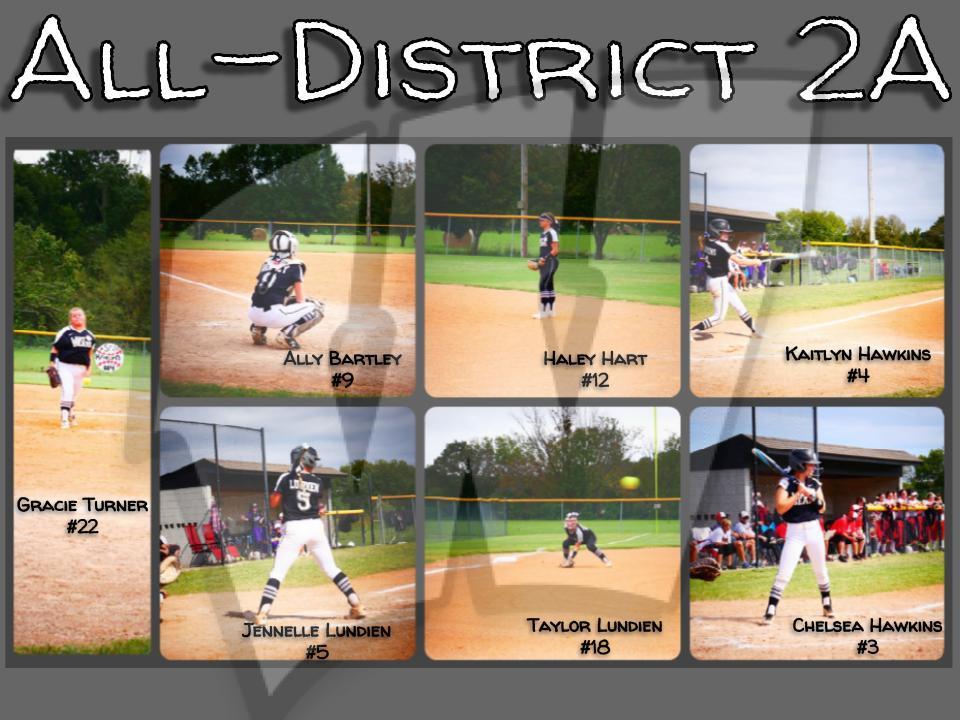 All-District Accolades for Wyandotte Softball Team
Samantha Young
Thursday, October 24, 2019
On Tuesday, October 22nd softball coaches from class 2A met to decide honors for the 2019 softball season. Wyandotte players received 7 of those accolades. The Wyandotte softball team earned the district 2A champion title and finished the season with a record of 28-7.
Player of the Year: Gracie Turner (pitcher) #22
Defensive Player of the Year: Ally Bartley (catcher) #9
1st Team 3rd Base: Taylor Lundien #18
1st Team Short Stop: Jennelle Lundien #5
1st Team Outfield: Kaitlyn Hawkins (center field) #4
1st Team Outfield: Chelsea Hawkins (left field) #3

2nd Team 2nd Base: Haley Hart #12
Coach of the Year: Kendall Young
Congratulations on your season!
#BFND #HardWorkPaysOff #2019season