"Be the Light" Campaign
Samantha Young
Thursday, April 09, 2020
Wyandotte High School will join nationwide campaign on Friday, April 10th to honor the 2020 Senior Class!
High schools around the state of Oklahoma and across the country are banding together to honor the 2020 senior class amidst the coronavirus pandemic.
On Friday, April 10, at 8:20 p.m., Brewster Field, the Wyandotte High School football field, and outdoor stadiums around the state and country will turn on their lights for 20 minutes to show their appreciation for the senior class, families, coaches, and athletes as part of the "Be the Light" campaign.
The lights are a beacon to show the Senior Class we are thinking of them and to remind them there will be a time where we will be all together once again.
The "Be the Light" campaign has been spreading across the nation as schools look for a way to celebrate their graduating seniors who are having their final memories in high school stripped away due to the outbreak.
Wyandotte families are being encouraged to drive by the school during the 20-minute period to honor the Senior Class. Patrons and parents can drive through, honk, and help us celebrate by making a loop through the north parking entrance and back out of the south entrance.
**If there are any staff members that want to participate, they can park facing outward along the baseball /softball field parking, but are required to park 10 ft. apart and remain in their vehicles at all times.**
Mapped Route: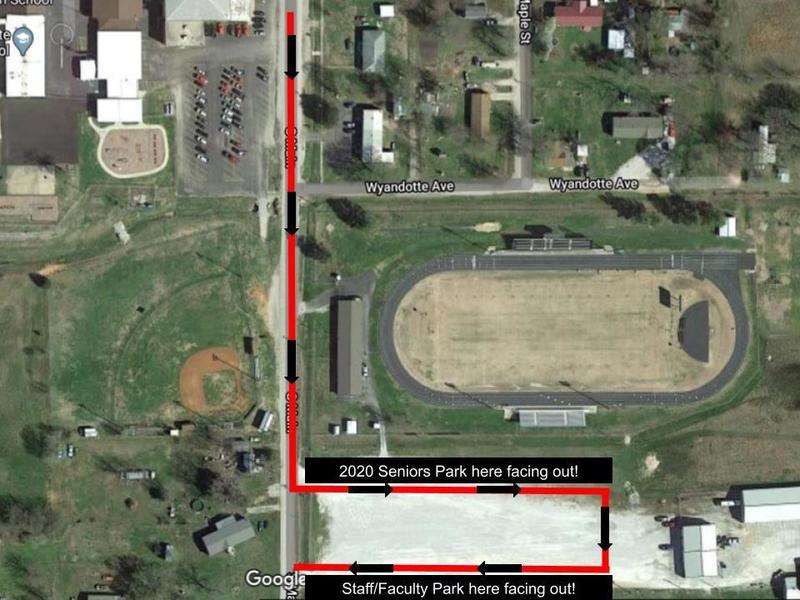 #BearFightNeverDies