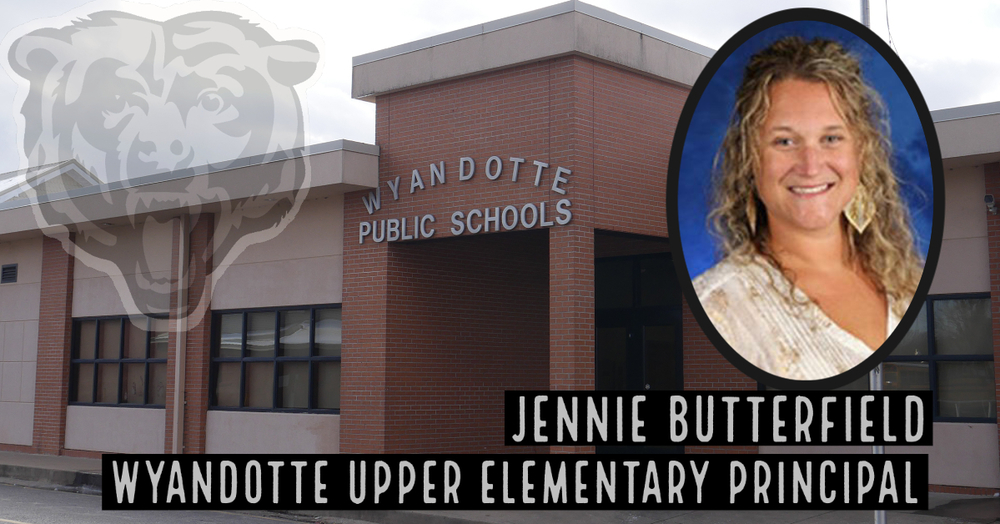 Welcome New Upper Elementary Principal Jennie Butterfield
Samantha Young
Friday, May 01, 2020
On Monday, April 13th Wyandotte school board approved the hiring of 2 elementary principals. We would like to introduce and congratulate Ms. Jennie Butterfield. She will be Wyandotte's upper elementary principal (3rd-5th grade). Ms. Butterfield is originally from Miami, Oklahoma. She earned her bachelors degree in Early Childhood Education, Masters degree as a Reading Specialist, and School Administration Certificate all from Northeastern State University.
She spent her first 10 years of teaching for Bartlesville Public Schools. While there she served as a kindergarten teacher for 8 years and a Positive Behavior Coach for 2 years. Upon moving back to the Wyandotte area, she accepted a job with Baxter Springs Public Schools, where she has taught first grade for the last 9 years.
Jennie has been a part of the BEAR family on the parent front. Both of her girls have attended Wyandotte schools their whole life, Mallory is currently a junior and Addie is a 7th grader. She and her girls are active members of the Wyandotte community. They are also members of the Wayside Assembly of God church.
When asked the question, "why are you in education?" Ms. Butterfield said, "as educators, we have a responsibility to create an inviting, climate of mutual respect for all who enter our doors. We have a responsibility to engage with our students and form relationships with our families. Everyone deserves the opportunity for success and it's our job to facilitate those opportunities!"
Welcome to the education side of the BEAR family Ms. Butterfield!
#BFND