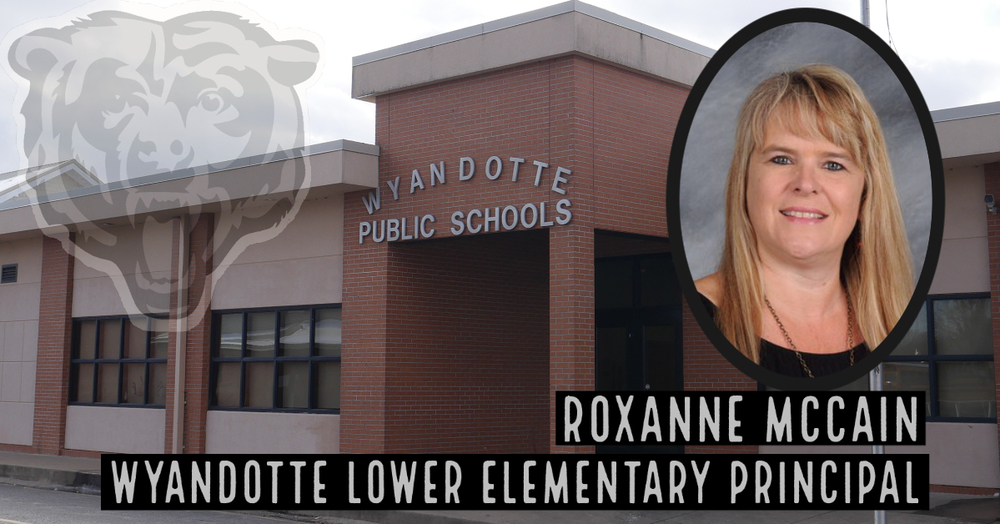 Welcome New Lower Elementary Principal Roxanne McCain
Samantha Young
Monday, May 04, 2020
On Monday, April 13th Wyandotte school board approved the hiring of 2 elementary principals. We would like to re-introduce and congratulate Mrs. Roxanne McCain. She will be Wyandotte's lower elementary principal (Pre-K-2nd grade). Mrs. McCain graduated from University of Central Missouri with her Bachelors in Elementary Education and Early Childhood Education. Then she went back to school in 2015 for her Masters in Educational Leadership. Roxanne graduated from Southern Nazarene University in 2017.
Mrs. McCain worked for Miami Public Schools from the time she graduated until last year when she accepted a job at Wyandotte as the Elementary Instructional Coach. She taught 1st grade for 17 years, 2nd grade for 5 years, and elementary art for 2 years.
When asked, "what sets Wyandotte apart from other districts?" Roxanne said, "I have thoroughly enjoyed working for Wyandotte Public Schools. I love the small town of Wyandotte where everyone seems like family. I love the community support that we get from the families that we serve."
Mrs. McCain had this to say about being in education, "I am an educator because I want to make a difference in the lives of children. I believe that we have to build positive relationships with our students before we can teach them. Our students need to feel safe and loved in their classroom environments before they can be successful. When we build these relationships with our students they are more likely to actively participate in class, challenge themselves academically, and display mutual respect for one another because we instill that feeling of love, patience and acceptance."
She also stated, "I already think Wyandotte is a great district and community to work in. The administrators that I will be following have laid a great foundation for the students, parents, teachers, and staff of Wyandotte Public Schools. I hope to continue the motivation and unification of our teachers, students, their families and community members to achieve the very best for every student in Wyandotte Public School."
Welcome to your new role in the BEAR family Mrs. McCain!
#BFND