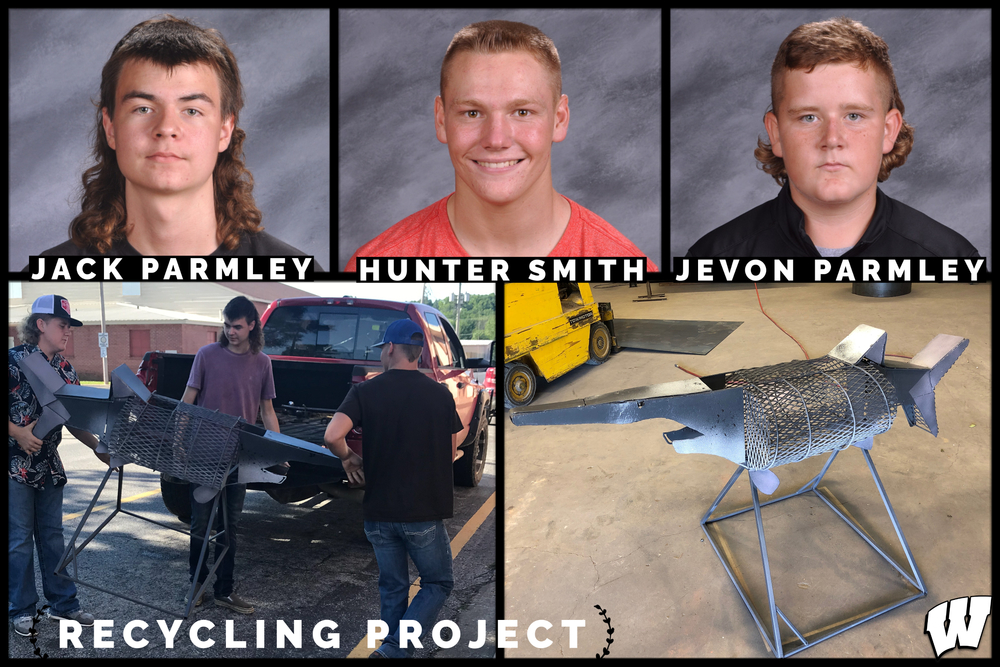 Wyandotte High School Students Create a Recycling Vessel During Distance Learning
Samantha Young
Monday, June 01, 2020
Three high school students banned together to create a recycling vessel for the restart of the Wyandotte Public Schools campus recycling program. Our new recycling program is a cooperative venture with Wyandotte Public Schools and the Wyandotte Nation.
Jack Parmley, Jevon Parmley, and Hunter Smith were offered this assignment as an alternative during distance learning due to the pandemic. The three young men spent about 13 hours from start to finish. When school starts back up, the "Spoonbill" vessel will be located in the MS/HS commons area. Mr. Coffey said," these students met all criteria for completing the project and went above and beyond by tailoring their finished project to match the needs of our school and community."
Outstanding job!
HERE is a link to the full story on KODE.