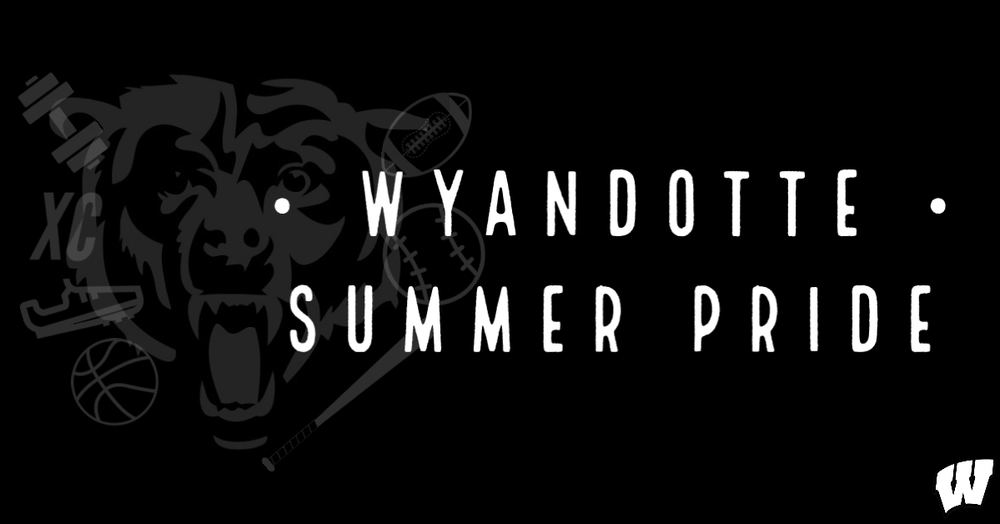 Wyandotte Summer Pride Program (BFS) Information
Samantha Young
Sunday, June 07, 2020
Attention parents/guardians and student athletes:
Monday, June 8th is the start of the Wyandotte Summer Pride program. This will run Monday-Thursday, 8:00 am-10:00 am through the month of June.
Below is more detailed information:
Summer Pride (Bigger, Faster, Stronger) is a program to help student athletes prepare for the upcoming school year.
Open to MS and HS athletes. Due to COVID-19 there isn't separate time slots for MS and HS, so everyone should be there at 8:00 am.
If you can't make the 8:00 am-10:00 am time slot, contact your individual sport coaches to see what options might be available to you.
We will be offering a 6:00 am option to those student athletes who may work or can't make the 8 am time slot. We ask, if possible, that you attend the 8 am time slot because there will only be 1 coach there at 6 am (Monday-Thursday).
Physicals are preferred before you start Summer Pride (BFS). If you don't have a physical, please still come at 8 am and you can talk to the coaches about setting one up through Bearskin. If enough of you need them, there will be a date possibly set up to bus students down to Bearskin to get a FREE physical.
#BFND