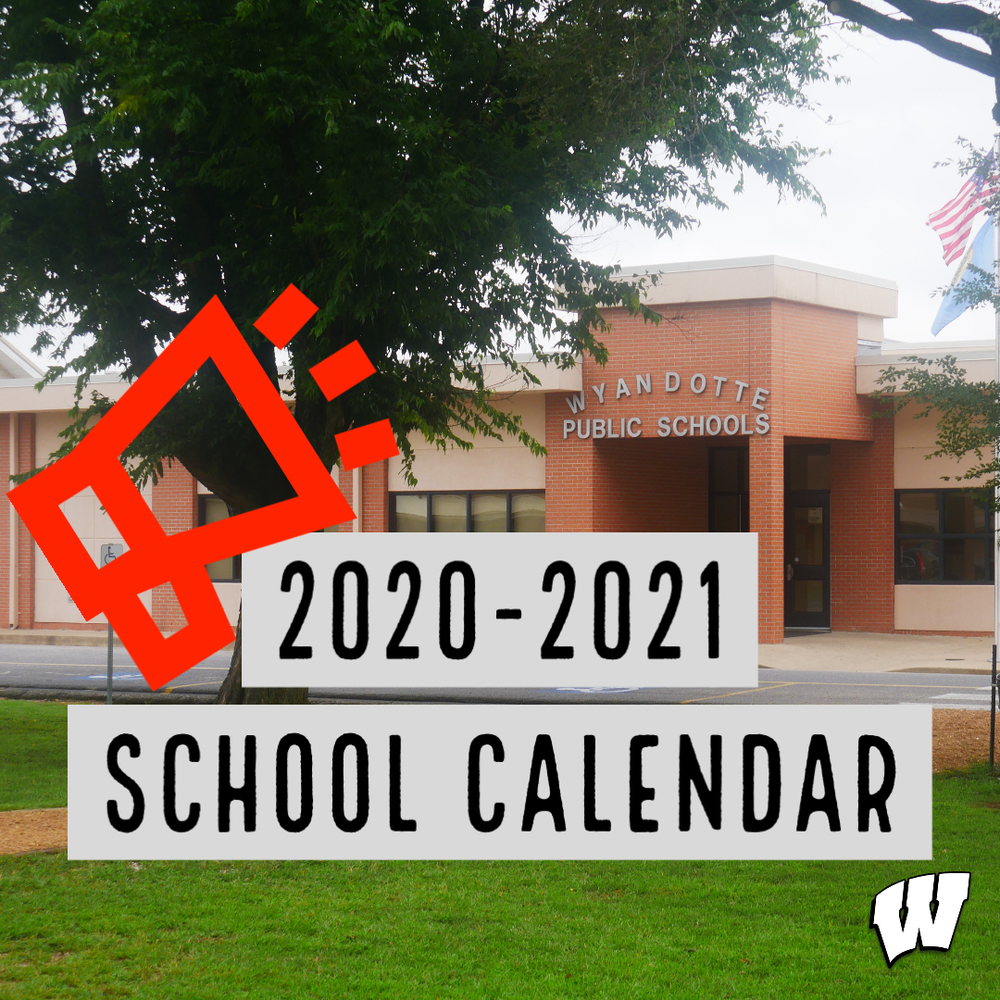 Wyandotte 2020-2021 School Calendar
Samantha Young
Wednesday, July 08, 2020
Attention students, parents/guardians, and the community:
Wyandotte Public Schools would like to update you all on the upcoming 2020-2021 school year. We are still making plans on how the new school year will look and that information will be distributed as soon as possible. The 2020-2021 school calendar is subject to change based on COVID-19. Please check the school website or social media pages for up to date information.
Here are some dates that have already been canceled/changed:
MS/HS Chromebook checkout on August 3rd & 4th has been CANCELED. Every student should have their chromebook unless they are new to the district or are an incoming 6th grader. There will be a specific time for 6th graders to receive their chromebooks when school starts back (orientation), that information will be given at a later date.
Elementary Open House on August 11th has been CANCELED.
Parent/Teacher conferences will still be held, but will have a different structure due to COVID-19. Those detail will be made known at a later date.
Please be patient as we navigate the "new" normal for the upcoming school year. Click HERE to view the 2020-2021 school calendar. Thank you for your patience and understanding, we will see you on August 13th!
#BFND