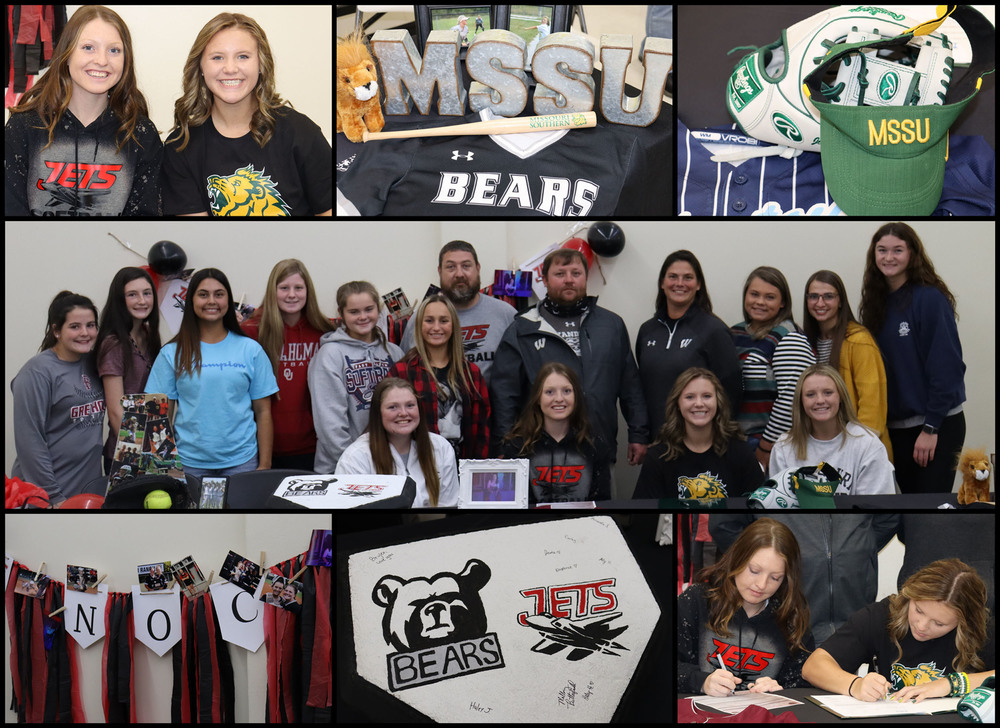 Two Lady Bears Softball Players Sign to Play at Collegiate Level
Samantha Young
Thursday, November 12, 2020
On Thursday, November 12th @ 11 am. Ally Bartley and Jennelle Lundien signed to play softball at the next level. They are closing one door, but opening another. Ally Bartley will be attending Northern Oklahoma College in Enid, OK (NOC Jets). Jennelle Lundien will be attending Missouri Southern State University in Joplin, MO (MSSU Lions).
These two seniors were an integral part in this years 2020 softball season. The Lady Bears were Lucky 7 Conference Champions, Adair Tournament Champions, District Champions, Regional Champions, and State Quarter Finalists! This was also the first year that the Lady Bears softball team went to state.
Congrats ladies and good luck!
"Once a BEAR, Always a BEAR!"