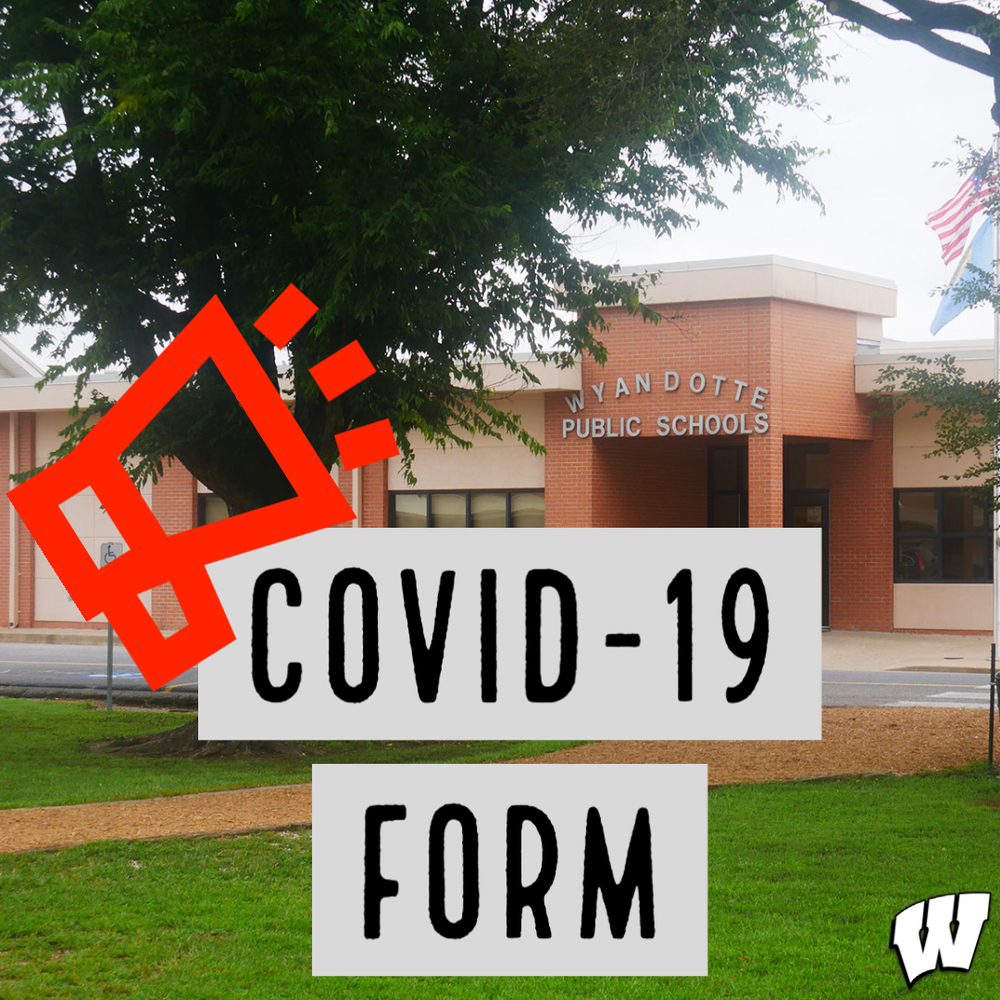 WPS: COVID-19 Exposure/Quarantine Report Form
Samantha Young
Wednesday, November 18, 2020
In the past few weeks we have seen a sharp rise in COVID cases across Oklahoma, in the Four State area as well as in Ottawa County. As we prepare to head into the holiday season, Wyandotte Public Schools wants to explain to you a new system we are deploying to report COVID-19 infection and/or exposure and to encourage everyone to help slow the spread of Coronavirus by taking personal responsibility to protect ourselves and our loved ones.
If you go to the school's website or Facebook page, you will find a link to a Form that can be easily filled out pretty quickly to notify us of infection or exposure, especially since next week is Thanksgiving Break. This would allow us even from home to be notified of any potential situation that would affect our return on November 30th. Fill out the relevant information while leaving irrelevant questions blank so that we can follow up, contact trace, or any other steps that we might need to engage in as a result of the report.
Even though not all of us are at risk for a severe case of the virus, we all risk getting the virus and spreading it to others – maybe without realizing we're sick. If we want to keep our schools, work, worship services, and entertainment open we should:
FOLLOW state and local guidelines,
TAKE extra precautions if at higher risk
WASH our hands frequently
STAY six feet from others when possible
WEAR face coverings in public at every opportunity; and if you are
QUARANTINED OR POSITIVE stay home and away from public places.
These small actions will make a big difference.
Thank you and we hope you find a way to safely enjoy the upcoming Thanksgiving Break!
Click HERE to view the form.