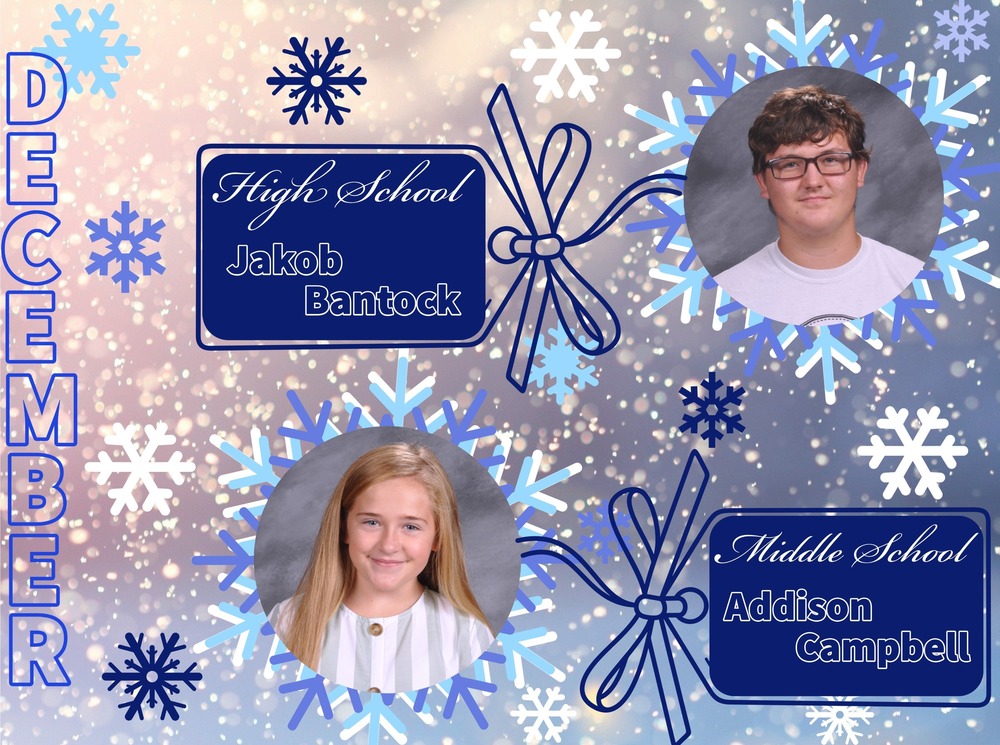 December: Student of the Month
Samantha Young
Wednesday, December 09, 2020
We are pleased to announce our December Students of the Month! For middle school, Addison Campbell. For high school, Jakob Bantock.
Congratulations and great work!
Addison is in the 8th grade. She is the daughter of Andy and Shanna Campbell. She loves hibachi noodles and chicken, the color periwinkle, Ag class, and Mrs. Henderson is her favorite teacher. Addison is actively involved in XC, basketball, track, BFS, FFA, and NJHS.
Jakob is in the 12th grade. He is the son of Chassie and Kevin Summerlin. He loves hibachi, the color orange, English class, and his favorite teachers is Mrs. Hampton. Jakob is actively involved in football and FCCLA.