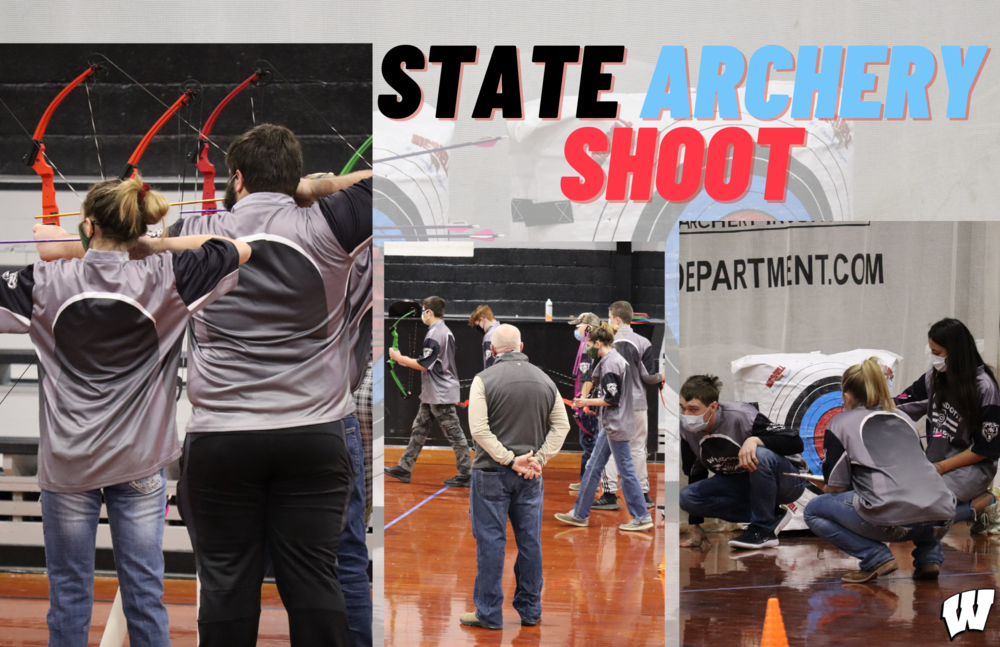 14 Archers Compete in Virtual OKNASP State Tourney
Samantha Young
Sunday, February 28, 2021
Wyandotte Public Schools is a member of the National Archery in Schools Program (NASP). The purpose of the program is to improve educational performance by learning focus, self-control, discipline, and patience. Coach Coffey states, "currently we have a squad of fifteen students in grades 6-12 participating in the competition portion of this program."
On Friday, February 26th, 14 archers from the Wyandotte Archery Team competed in the virtual Oklahoma NASP State Tournament. There were 2 flights that competed. The first flight competed at 11:30 am and the 2nd flight at 12:30 pm. Each flight lasts between 40-50 minutes.
Those that compete were Jaiden Allen, Jayden Baron, Joshua Gragg, Gaven Herrera, Tristen Herrera, Gage Hollingshead, Gracie Kinsey, Brodrick Lapee, Gage Masters, Kade Morisset, Kacie Rupert, Angel Schaller, Jack Strang, and Abram Young.
There were 3 archers who scored their "personal bests," Gage Hollingshead, Brodrick Lapee, and Kacie Rupert.
Complete State Results will be posted on the OKNASP website on Tuesday, March 2nd. Click HERE to go directly to the OKNASP website.
Great job BEARS!
#BFND
*Pictures from the virtual shoot will be posted to the WPS Facebook page. Parents, students, and family members please feel free to save, share, and tag photos.*