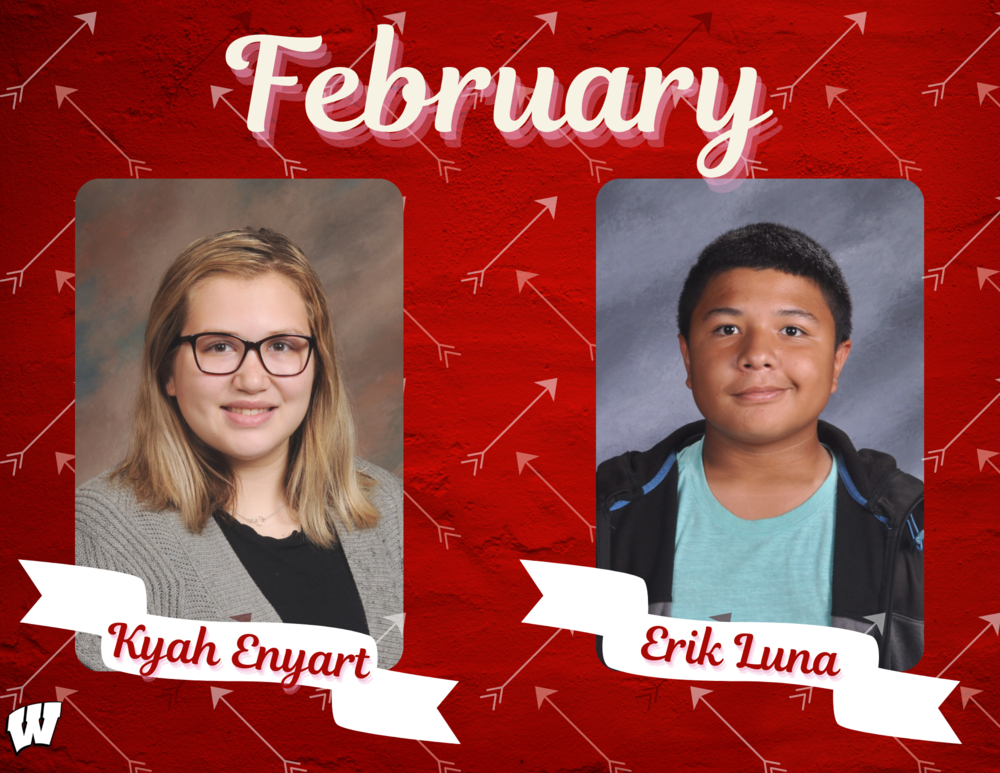 February: Student of the Month
Samantha Young
Thursday, March 04, 2021
We apologize for the late post, but we were only in school 8 days in the month of February, so it took us a little longer.
We are pleased to announce our February Students of the Month! For middle school, Erik Luna. For high school, Kyah Enyart.
Congratulations and great work!
Erik is in the 7th grade. He is the son of David Tate. He loves pizza, the color black, 7th hour with Mrs. Cole, and his favorite teacher is also Mrs. Cole. Erik is actively involved in football, baseball, and power-lifting.
Kyah is in the 12th grade. She is the daughter of Keith and Jennifer Enyart and Jamie Stover. Her favorites include steak, the color blue, English Composition , and her favorite teacher is Mrs. Hampton. Kyah is actively involved in power-lifting and track. She is also manager/filmer for the football and basketball teams.