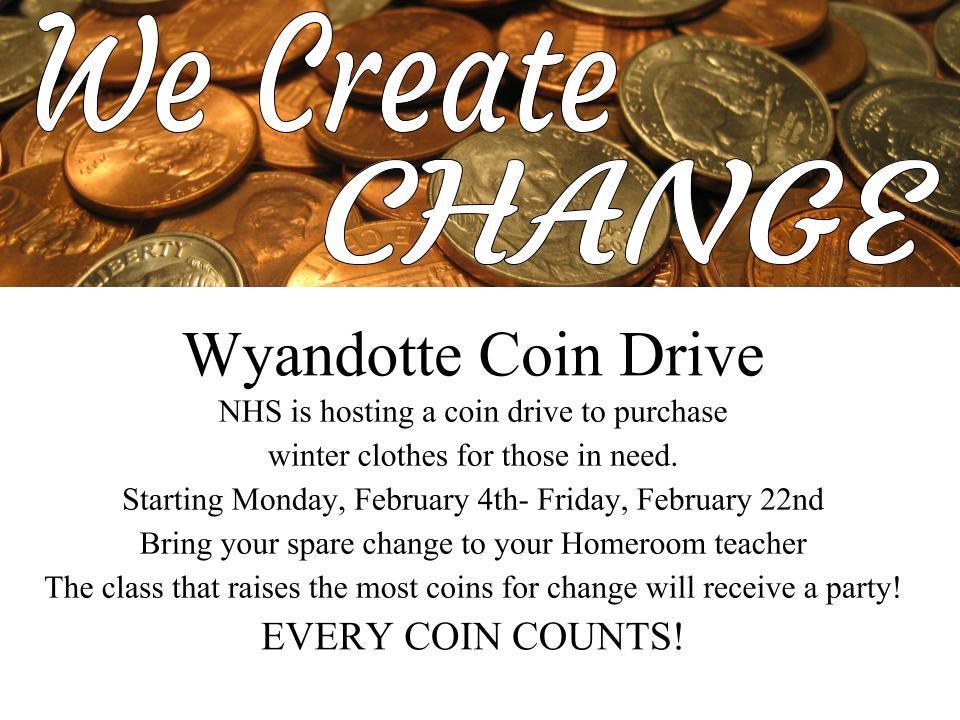 NHS Change Drive
Samantha Young
Wednesday, January 30, 2019
Have extra change lying around your house, in your pockets, or in the cup holder of your car?
Give that change to a great cause. Our high school National Honor Society is hosting a coin drive to help those in need of warm, winter clothing.
This competition is for Pre-K-12th grade and runs from Monday, February 4th-Friday, February 22nd. The winning class will receive a prize!
EVERY COIN COUNTS!