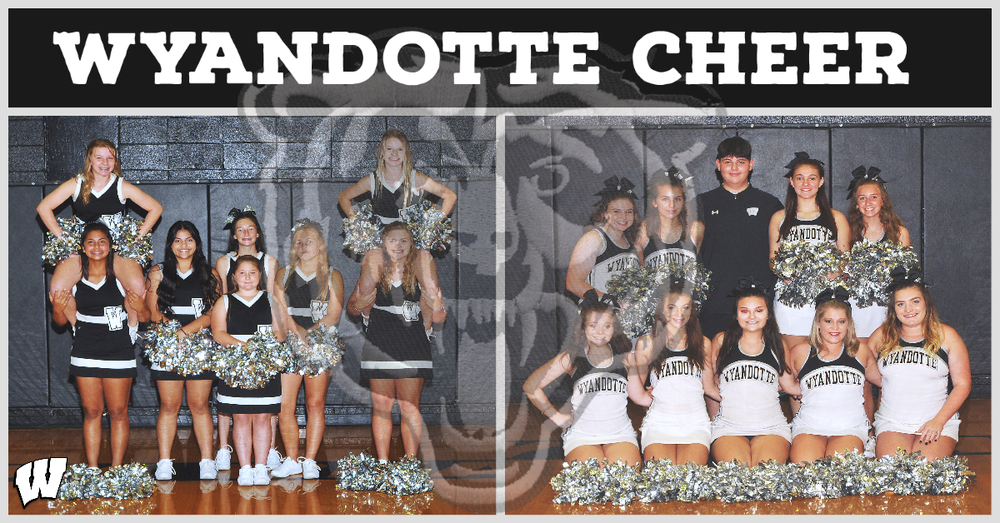 Cheerleading Meeting and Tryouts
Samantha Young
Tuesday, June 16, 2020
Attention MS/HS parents/guardians and students,
Wyandotte Public Schools will be having an informational meeting and a practice for tryouts on Monday, June 22nd at 10:30 am in the high school gymnasium. This will also give students the chance to meet the new cheer coach, Mrs. Kayla Jarrett-Rundell. The athletes will learn a cheer and dance to perform at tryouts and we will also go over jumps. Coach Jarrett is willing to stay until 2:00 pm so everyone can learn the cheer and dance. If you plan on staying that late please bring your lunch, she will bring water for everyone!
Tryouts will be Thursday, June 25th at 10:30 am. Don't let tryouts discourage you from being a cheerleader, everyone is welcome! YOU MUST ATTEND BOTH THE PRACTICE/MEETING AND THE TRYOUT.
If you have any questions please contact Coach Jarrett by email kjarrett@wyandotte.k12.ok.us.
Please fill out the survey HERE if you are interested.
She can't wait to meet everyone! Hope to see you all soon!
-Coach Kayla Jarrett-Rundell