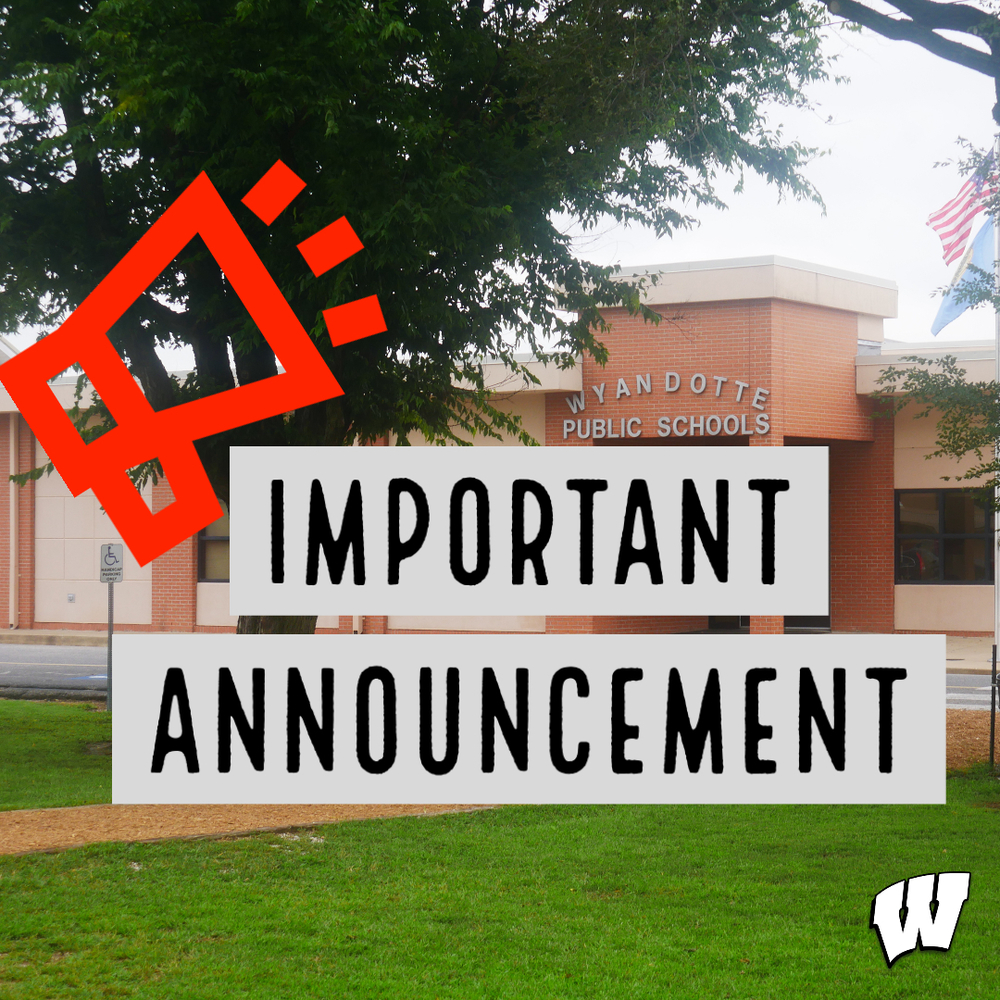 State Recommended Re-Entry Protocol
Samantha Young
Tuesday, July 28, 2020
Attention Wyandotte community, parents, and students:
At the July 23rd State Board of Education meeting the State School Board passed The Oklahoma School Safety Protocols which provide strong recommendations for schools concerning county COVID-19 levels and how they provide instruction.
Wyandotte Public Schools will follow these recommendations, as put out by OSDE (Oklahoma State Department of Education). You can find protocols HERE.
Currently Ottawa county is "Orange Level 1" on the Oklahoma School Safety Protocol list. This is calculated weekly on each Friday. You can find the weekly levels HERE.
These numbers will be used weekly to determine what level Wyandotte Public Schools will be using in our Reopening Plan. Levels and CPS response will be communicated to parents through our website, Facebook, Twitter, all call and text.