It's GAME DAY! #BFND #BEARPRIDE Photo designed by Communication Specialist Jasmin Bravo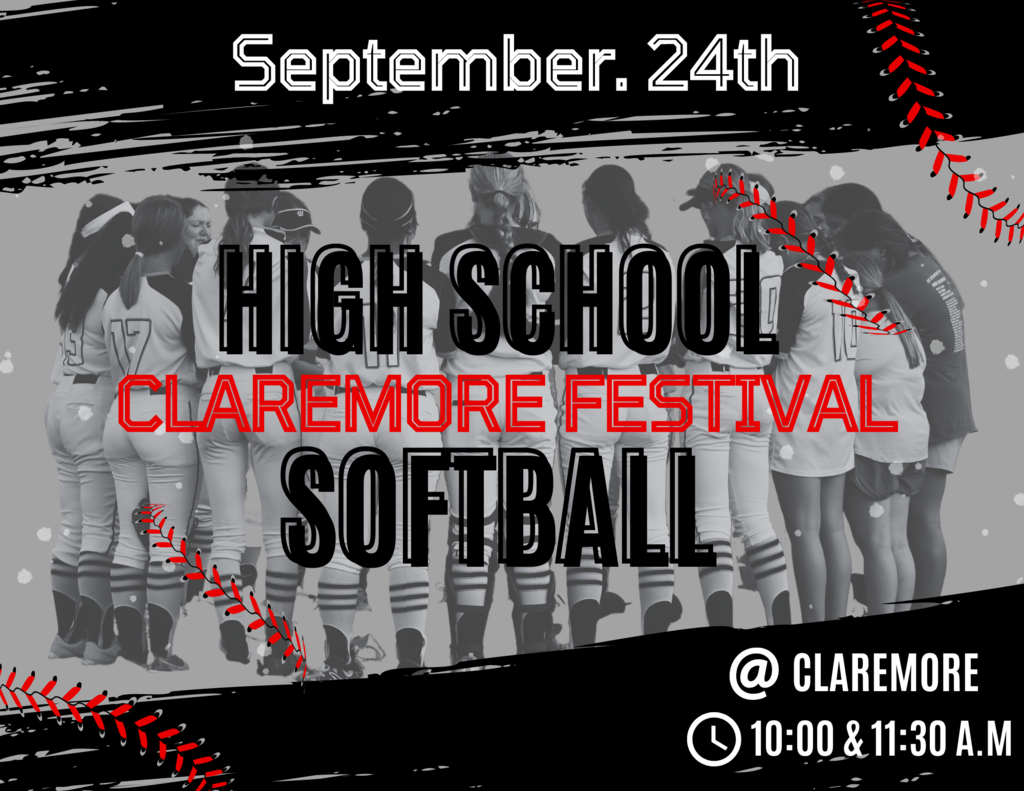 Come out and support our Wyandotte Bears at Fairland! Friday September 23rd, 2022. #BFND #BEARPRIDE Photo designed by Communication Specialist Jasmin Bravo
Come on out and support our Lady Bears at Fairland! #BFND #LETSGO Photo designed by Communication Specialist Taylor Lundien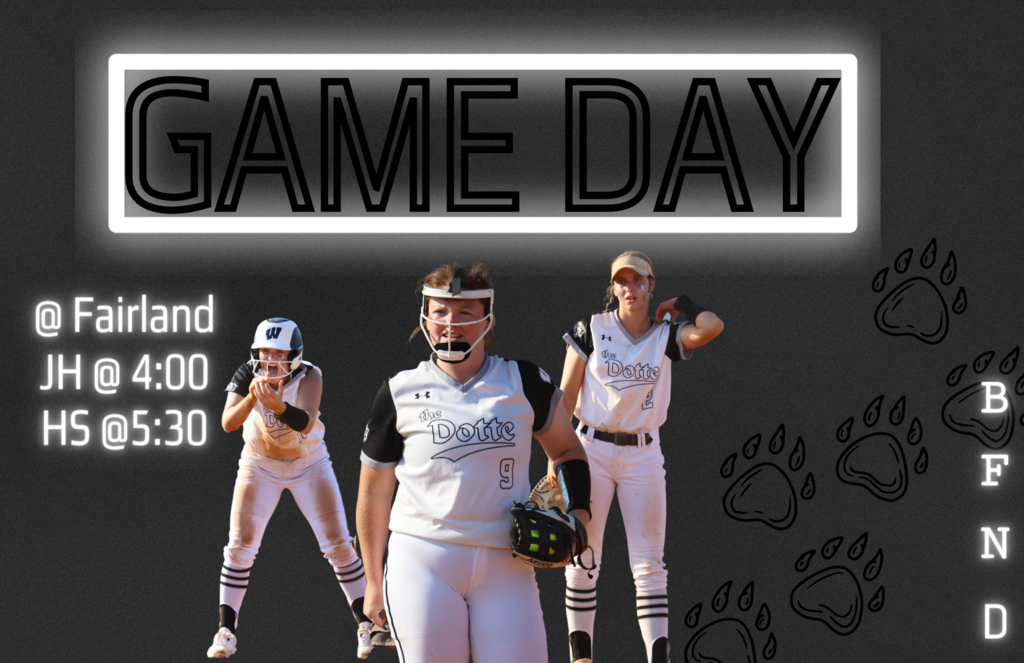 Congratulations to Wyandotte Cheer for making it to State! State will be held at Tulsa Union on Saturday, September 24, 2022. Make sure to wish these ladies luck! "Clear Eyes. Full Hearts. Can't Lose." Photo designed by Communication Specialist Taylor Lundien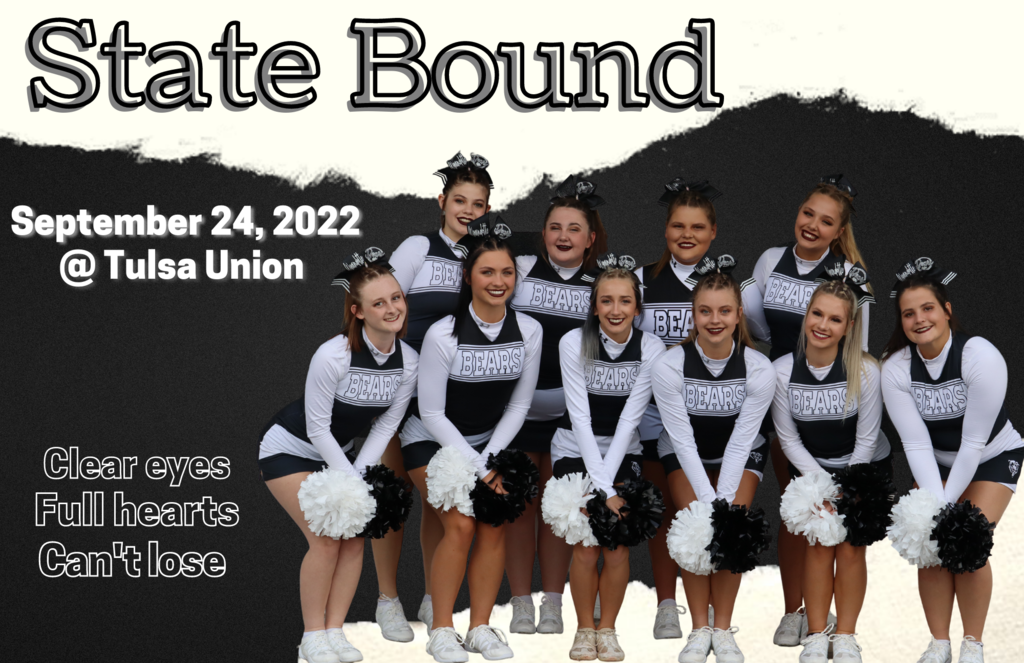 Come out and support your Wyandotte cheer squad on Saturday, September 17th for Regionals. They are being held at Stroud Route 66 Coliseum and start at 11:45 am. #BFND Photo designed by Communication Specialist Jasmin Bravo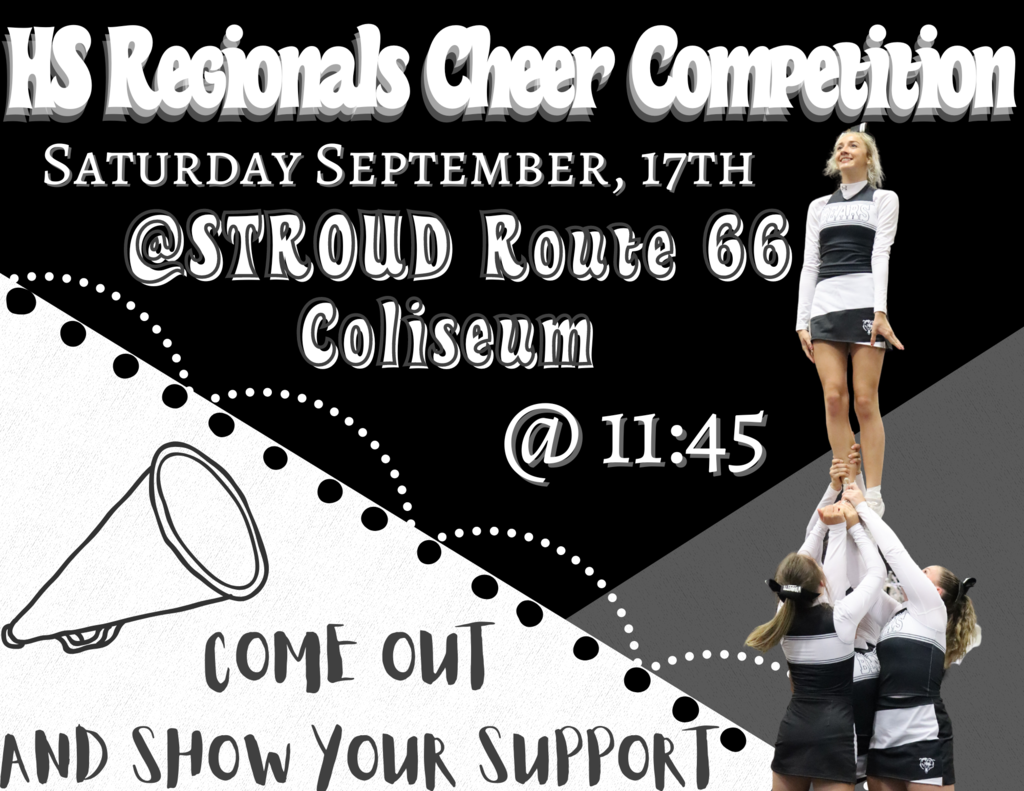 Archery Training Course Thursday, September 15th for high school and a few middle school students. Old Gym from 3:30-4:30 pm Photo designed by Communication Specialist Angel Schaller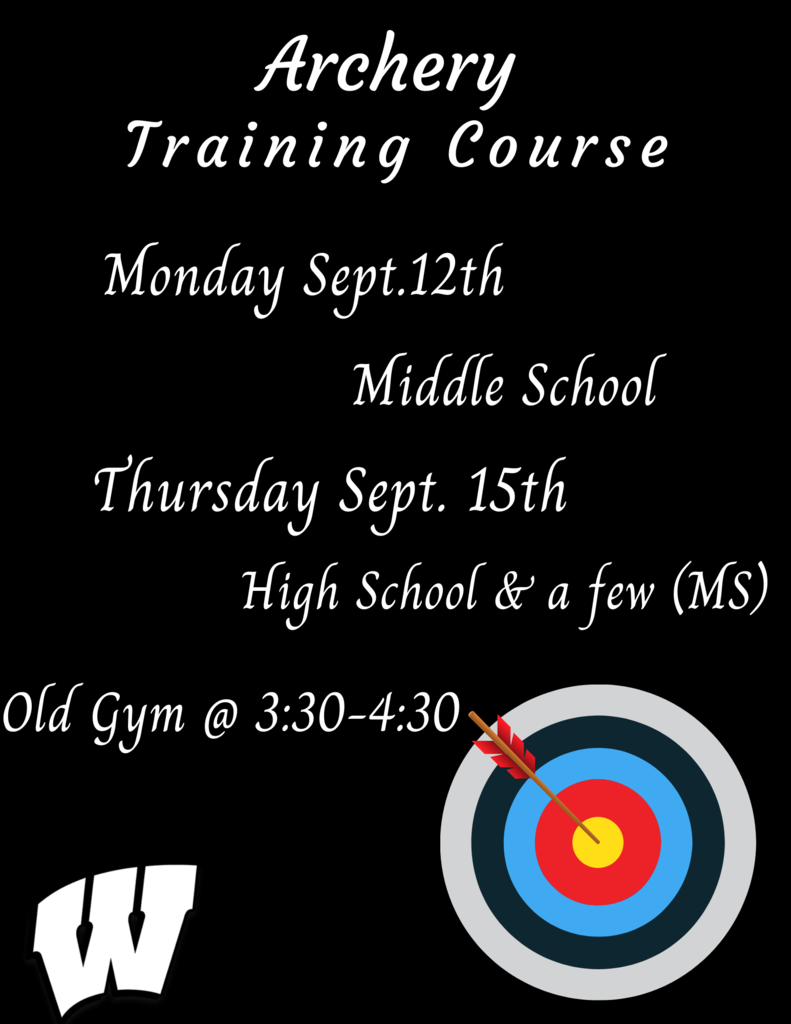 School picture day is Wednesday, September 21st. Proofs will be sent home as they receive them. Mark the date in your calendar.
Here is the athletic schedule for the week of September 12th -17th .#BFND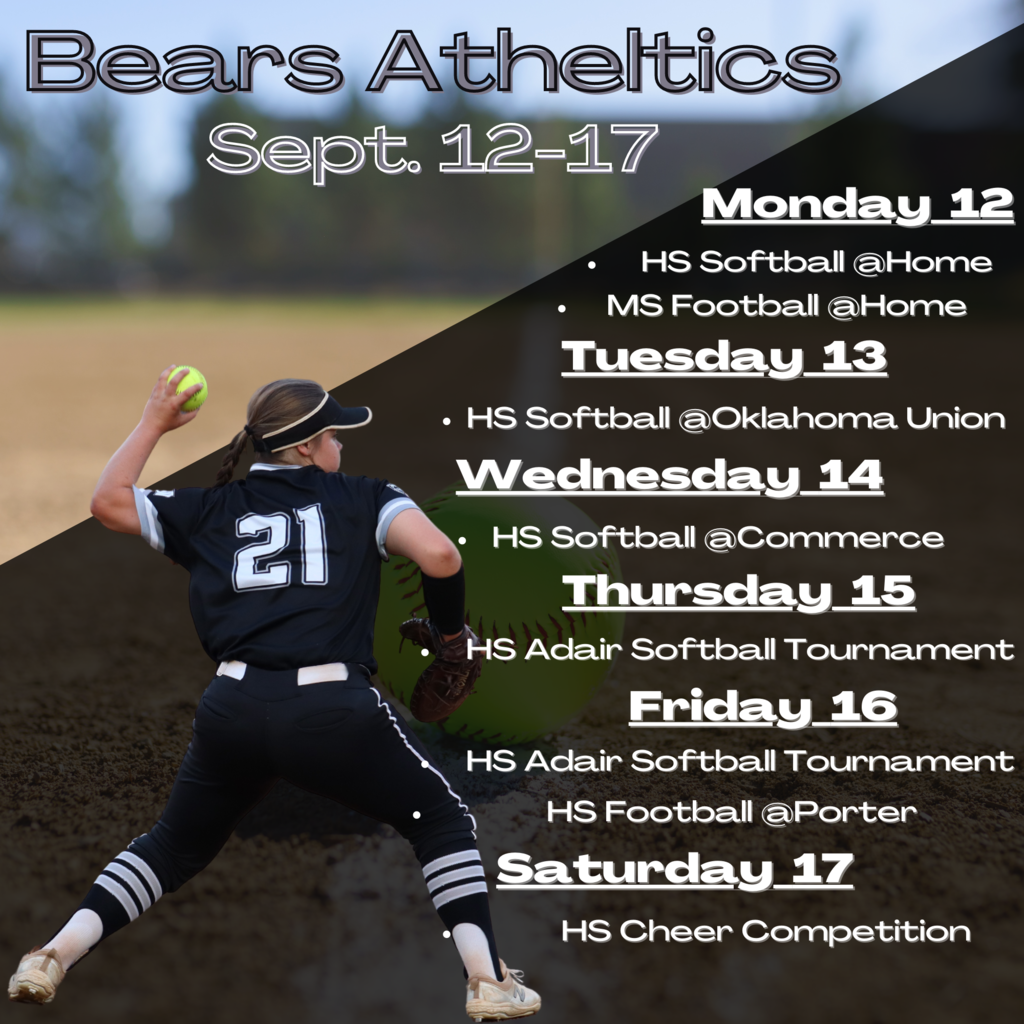 Labor Day Holiday, no school! See you on Tuesday, September 6, 2022.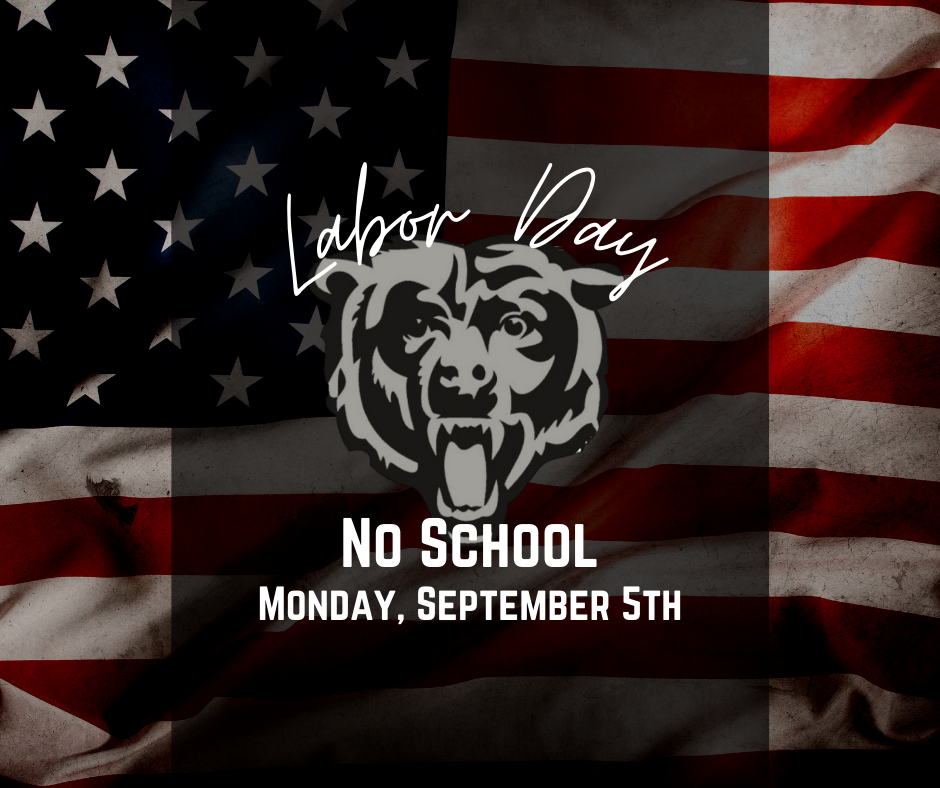 Just a reminder Wyandotte Public Schools will be in a Distance Learning format Friday September 2nd. Work has been sent home or will be posted on Google Classroom. Have a great Labor Day Weekend!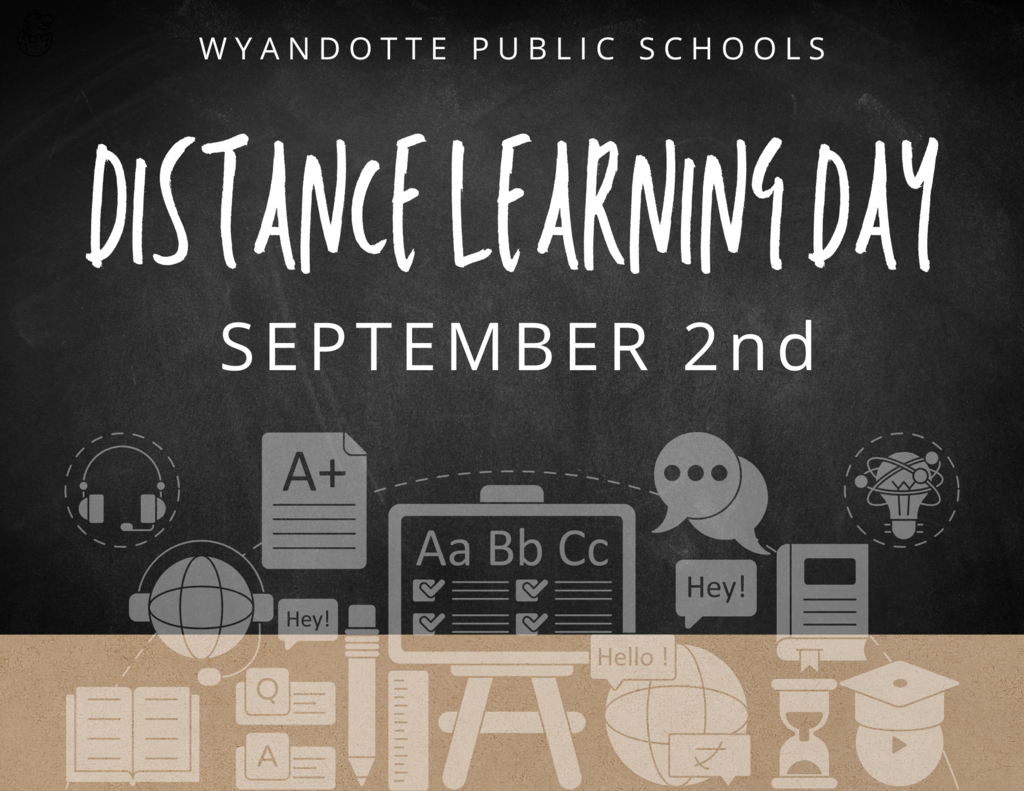 Show your school spirit! The return of our theme nights will return on Friday, September 2nd. Show up in your Hawaiian gear. Students are allowed to dress up at school on Thursday due to distance learning day on Friday. We encourage the whole Wyandotte Community to join! #BFND Flyer Deigned by CSII student Makenzi Carriger.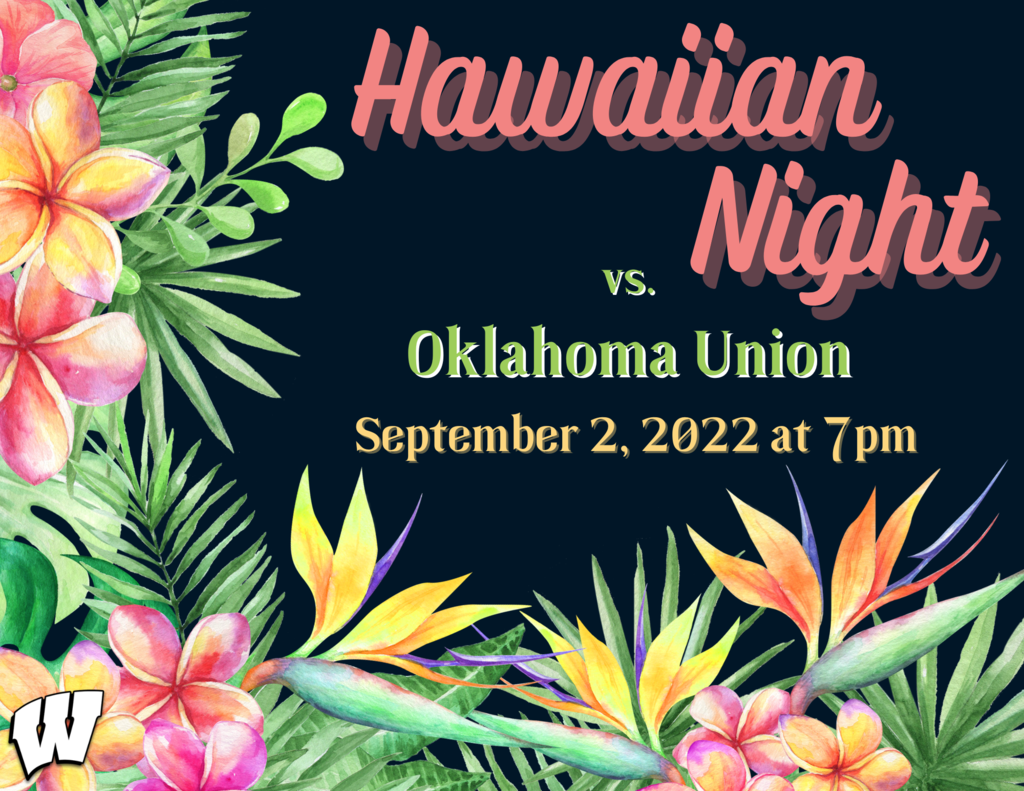 Wyandotte Cross Country Meet August 27th at Claremore Sequoyah. Starts at 8:45am for Elementry, Junior High and High school. For further information please contact: Coach Siegrist Cell Phone- 918-257-1111 Email-
jsiegrist@wyandotte.k12.ok.us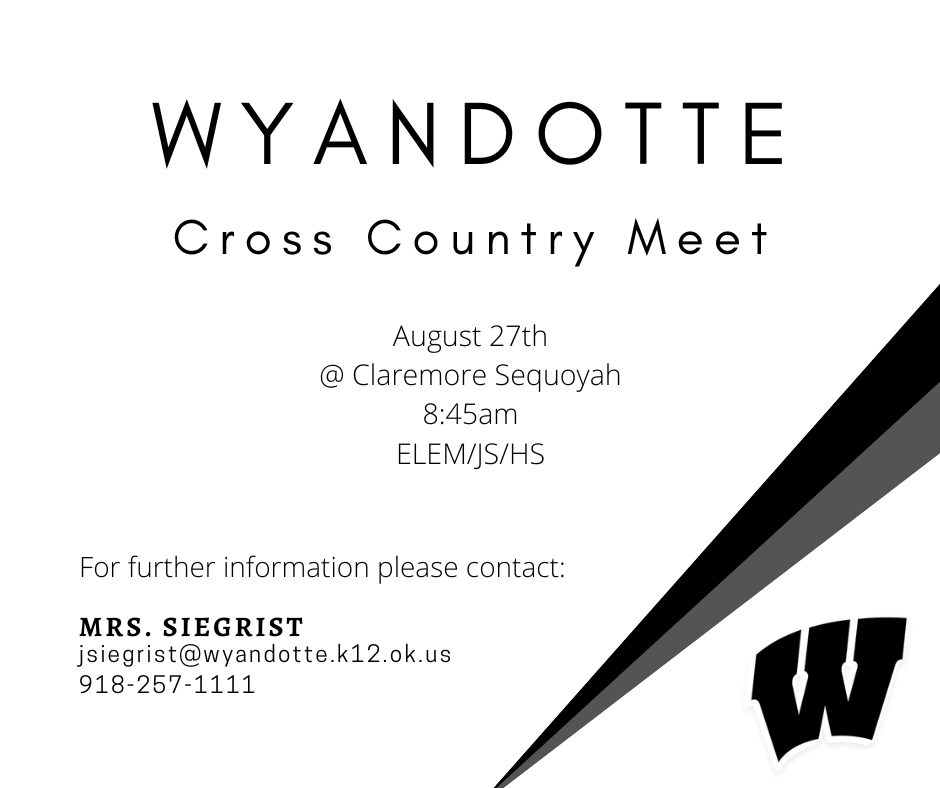 Wyandotte Public Schools 2022-2023 school calendar #BFND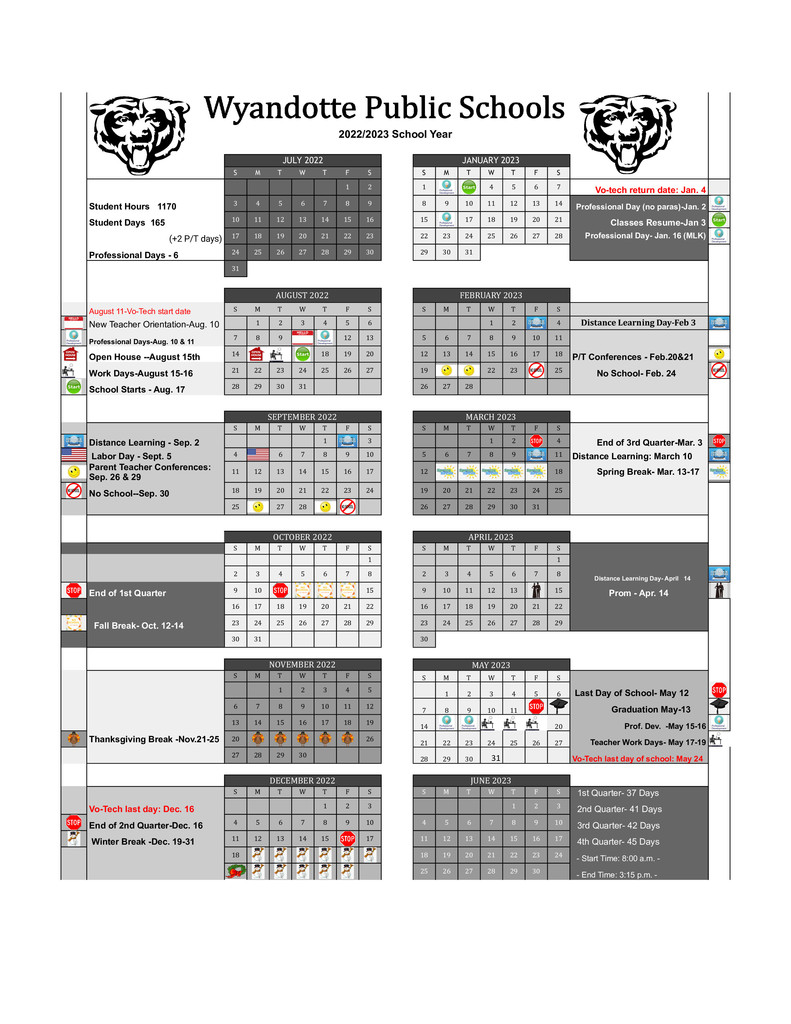 Physicals are due ASAP to Coach Young. You can drop them by the MS/HS office or give to him when summer pride starts next week. We hope everyone is having a great summer! #BFND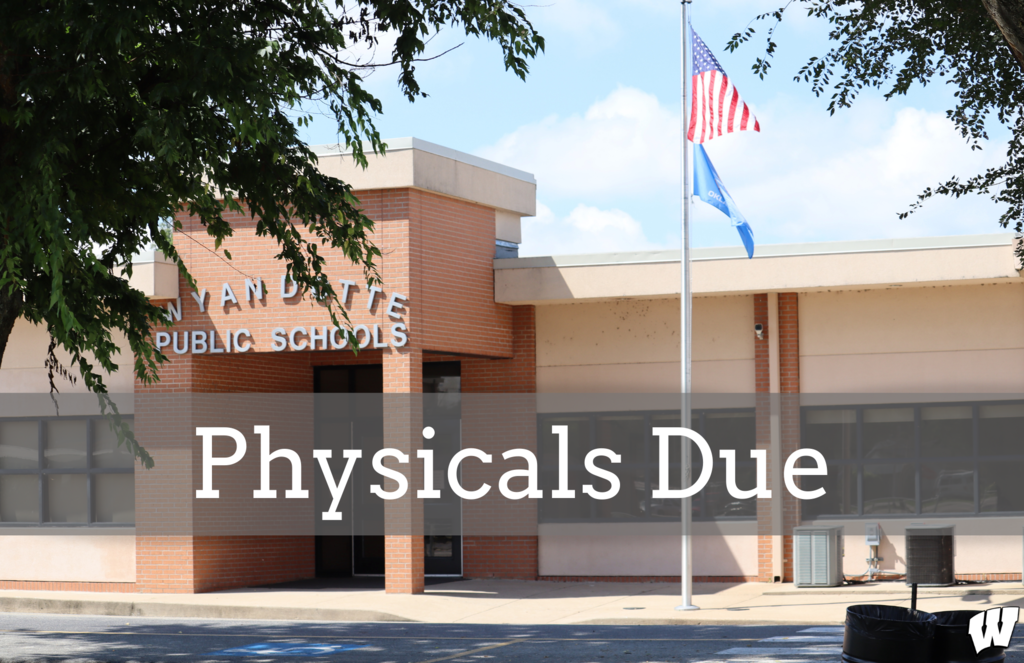 There will be a parent Q & A session about the Aviation school on Monday, May 16th, 2022 @ 5:30 pm. The session will be located in the cafeteria. #BFND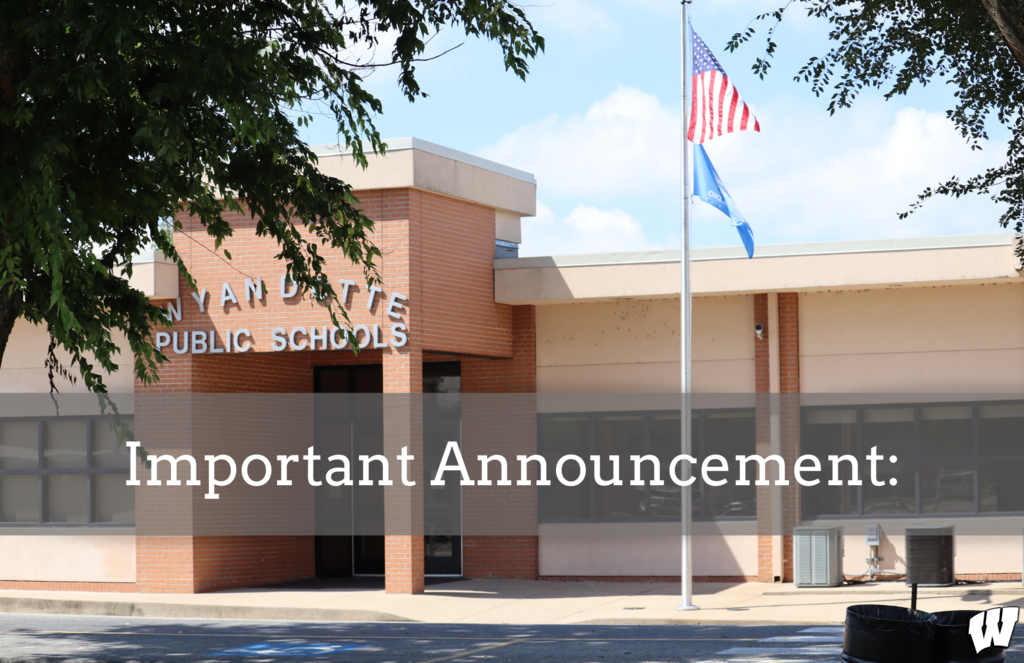 Please congratulate Gavin Robinson and Colton Short on two successful performances yesterday at OSSAA State Solo & Ensemble. Both of them performed extremely well and each of them received Superior ratings for their performances. Bravo, Gavin and Colton!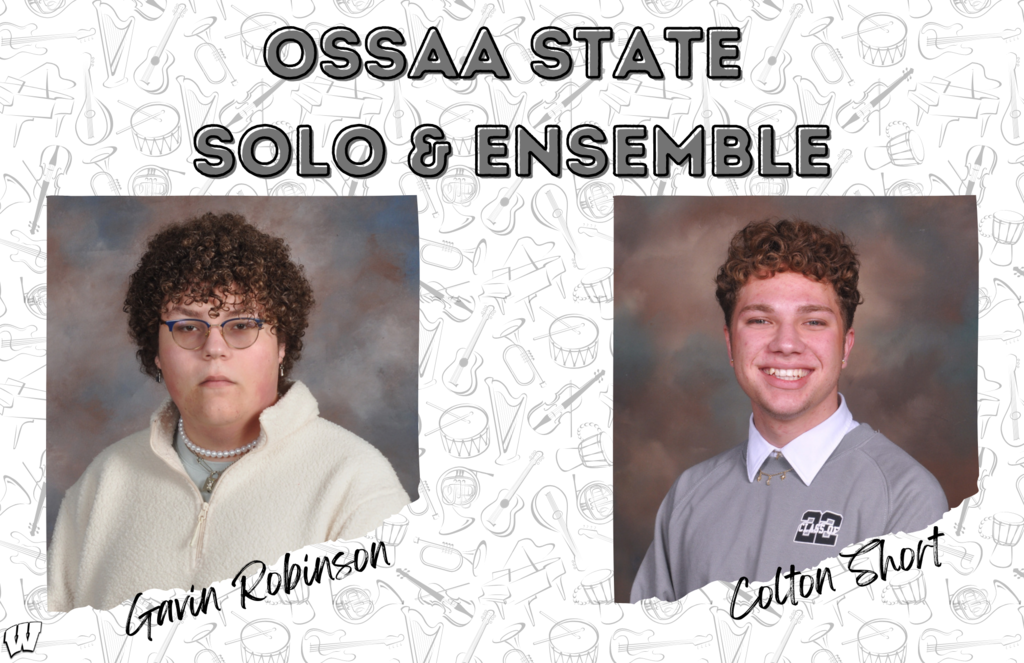 Congratulations to Taylor Fent! On Tuesday, April 19, 2022, she placed 2nd at the FFA Northeast area contest. Taylor will represent Wyandotte FFA in the State FFA public speaking finals in Stillwater on Friday, April 22, 2022!
Slow-Pitch Softball District Tournament. Please see picture for details. Good luck Lady Bears! #BFND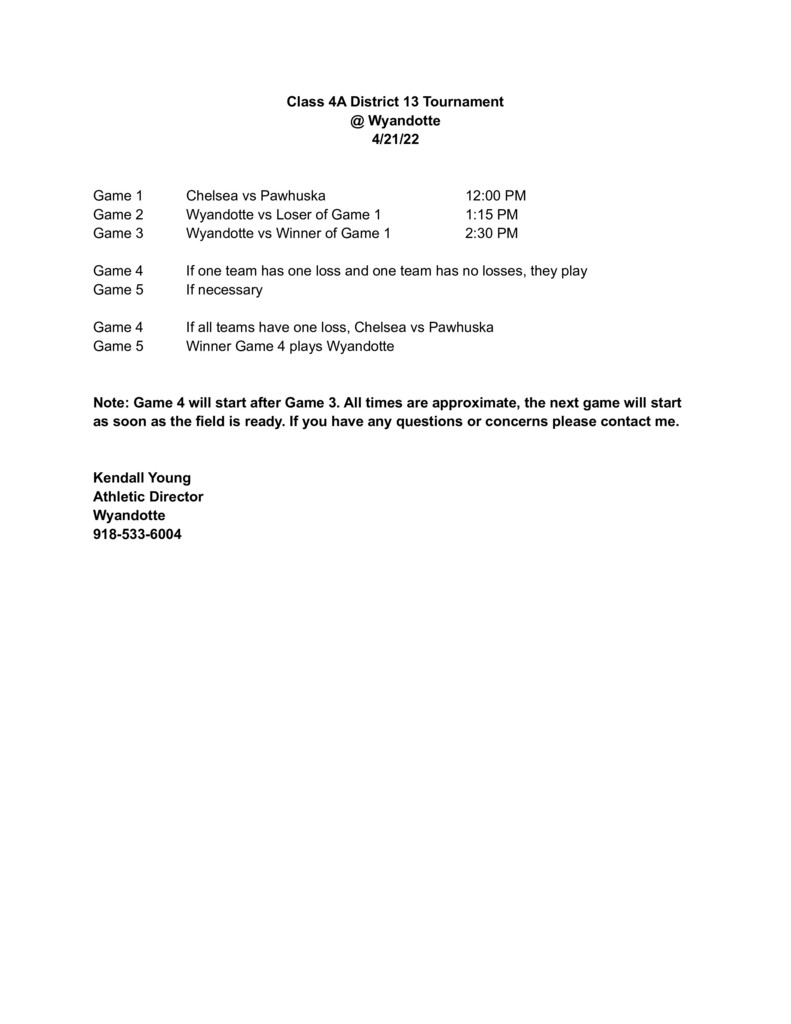 Reminder about Wyandotte Prom and After-Prom. Check out the photo!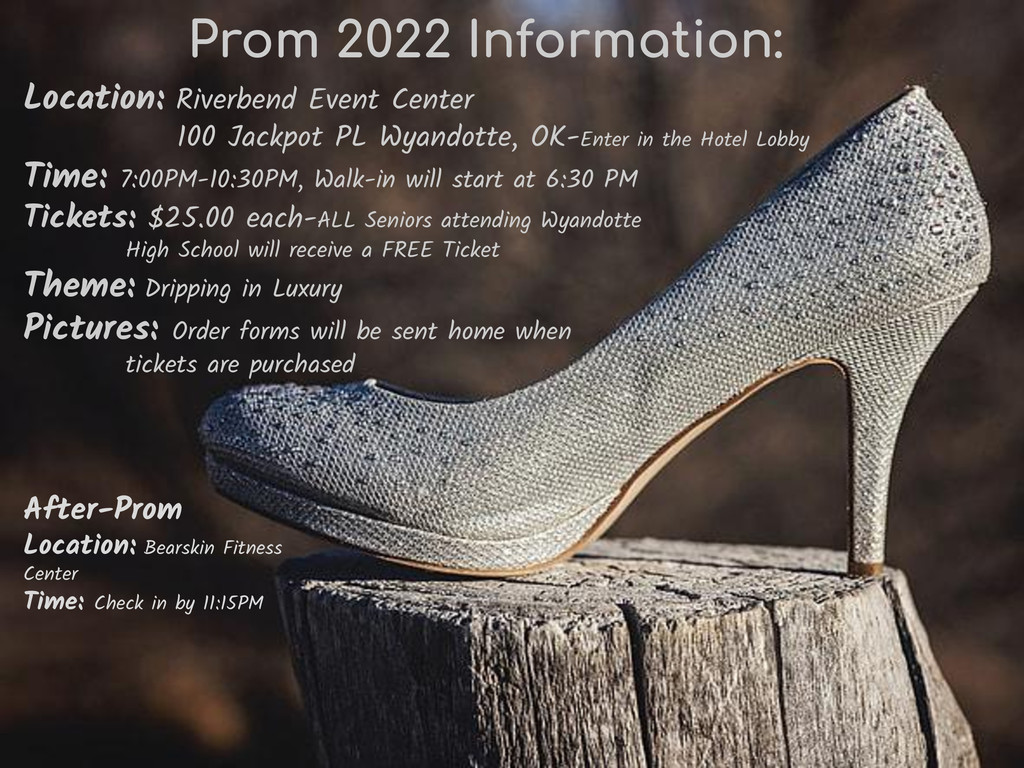 Spring 2022 Homecoming Dress Up Days! Starting on Monday, March 28th, bring that school spirit! Click on the flyer to see more details!#BFND