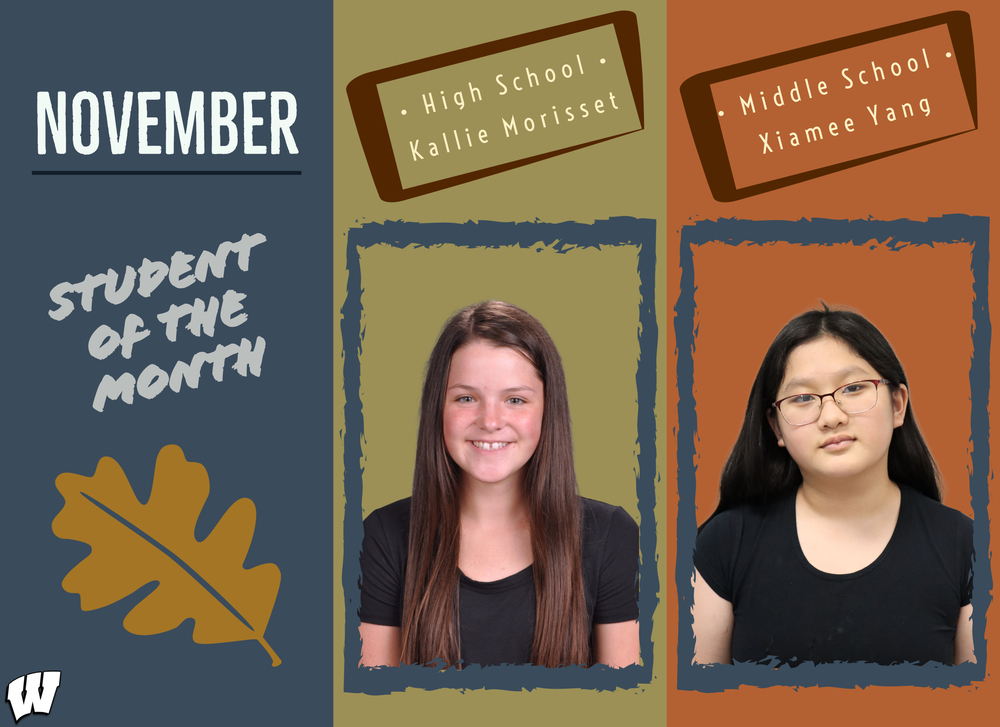 November: Student of the Month
Gavriel Epperson
Thursday, November 12, 2020
We are pleased to announce our November Students of the Month! For middle school, Xiamee Yang. For high school, Kallie Morisset.
Congratulations and great work!
Xiamee is in the 6th grade. She is the daughter of Chao Cha and Vang Yang. She loves Cookies & Cream ice cream, the color purple, choir, and Mrs. Crow is her favorite teacher.
Kallie is in the 12th grade. She is the daughter of Jeff and Dana Morisset. She loves sushi, the color yellow, business class, and her favorite teachers is Mrs. Hampton. She is actively involved in NHS, FCCLA, FFA, SMAC, STUCO, and is a part of the school Academic Team. Kallie is also a cheerleader, cross country runner, basketball player, and runs track.