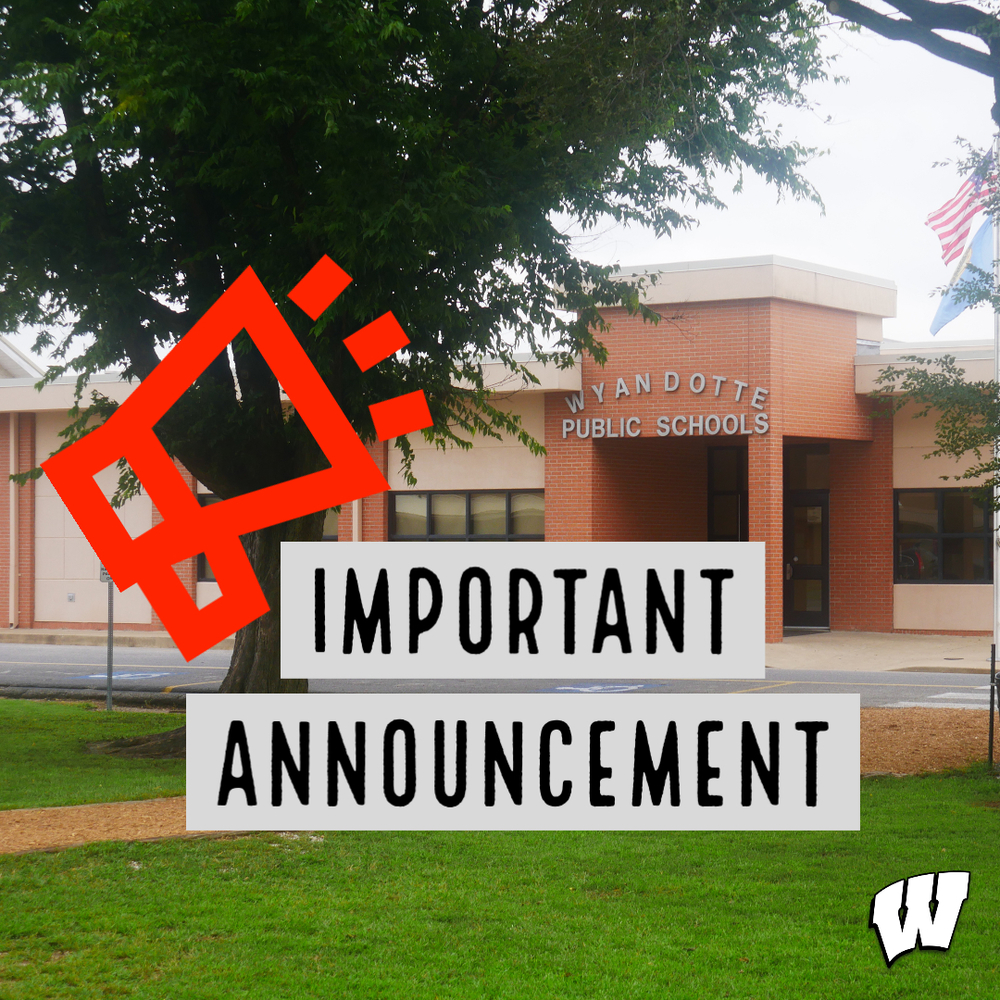 Wyandotte MS/HS Switches to 4 Day Weeks
Wyandotte Administration
Wednesday, January 13, 2021
Good afternoon Wyandotte Middle School and High School parents,
This message is important for all parents and guardians of all Middle and High School students.
Wyandotte Schools is committed to getting all students back to full time face to face instruction. When we returned to school January 4th our Elementary successfully transitioned bringing all students to school Monday through Thursday while continuing distance learning on Fridays. Our next step is to transition our MS and HS students. We plan to make this transition on Tuesday, January 19th. Because Monday, January 18th is the Martin Luther King, Jr. holiday, all MS and HS students will attend school Tuesday, January 19th through Friday, January 22nd. Starting January 25th all students will attend Monday through Thursday and Friday will continue to be a distance learning day.
This means a few things. This means that all students will keep their masks on at all times while at school. We cannot stress enough that this is an important concession to make to allow our students to attend school in a somewhat normal format. The masks also allow us to avoid quarantining in a number of situations but not all that we currently have to quarantine.
We as a staff are extremely excited to open up with this new format. This is something that our superintendent and administrative team have been trying to plan for for a really long time.
Thank you for your patience and understanding,
Wyandotte Public Schools