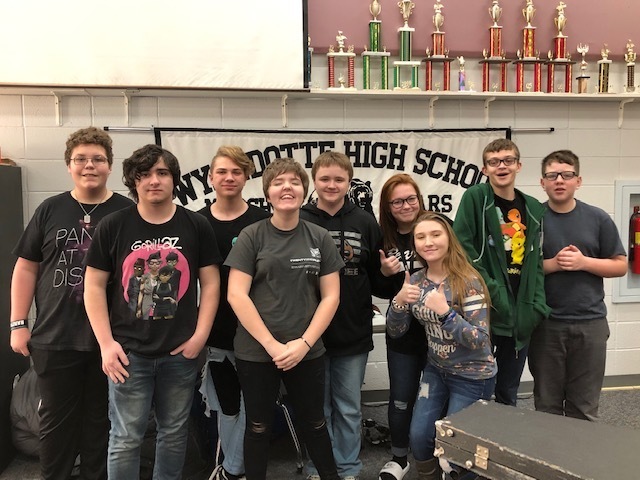 Wyandotte Band: MEOBDA 2019 Honor Bands
Samantha Young
Tuesday, January 22, 2019
Congratulations are in order!
Wyandotte Bands had a record number of students in the Mid-East Oklahoma Band Directors Association 2019 Honor Bands!
7th Grade Band:
Daylen Russell, 7th Chair Trombone
Junior High Band:
Colton Short, 1st Alternate Flute Alexis Webb, 1st Alternate Bass Clarinet Zane Bilinski, 7th chair trumpet Natalie Noel, 4th Chair Horn Stormy Stanley, 5th Chair Horn Gavin Robinson, 2nd Chair Euphonium Trent Myers, 5th Chair Trombone
High School Band:
Brandyn Lane, 1st Chair Trumpet
Keep up the great work!